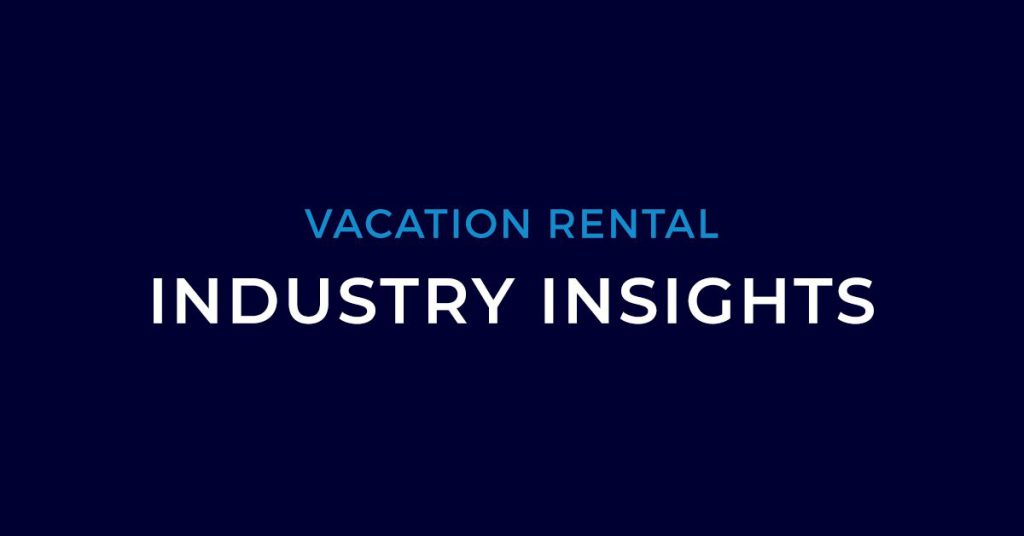 If you own a vacation or short-term rental, you know that maintenance and upkeep are always important, and at times, they can be overwhelming. But part of the value of enlisting a property management company like Carolina Retreats, those activities can be a little less stressful.

Not all property management companies are the same. Some property management organizations only do minimal property maintenance, and many nickel and dime for each "trip" or "work order" throughout the season for an additional profit center. If you've owned a home for any period of time, you've likely either heard about, or experienced, the frustrating "$30 lightbulb" charge on your monthly statement!

At Carolina Retreats, our property care is different. Our guiding principle is just to do what is right when it comes to the routine guest reported maintenance throughout the season. It comes down to creating a much better guest experience when our team can act swiftly and take care of a guest's need, and a much better Owner experience when there are no surprise charges at the end of the month. For this reason, all in-house maintenance labor is completely covered in our scope of services. That's right, no more "$30 lightbulbs!"

An advantage to using a firm that has the scale and resources like Carolina Retreats is that we have an in-house team of people who are accountable to you to make sure your home is perfect for welcoming guests year-round. We offer professional housekeepers who do thorough cleanings and sanitations, and on-staff maintenance workers who perform diligently and tirelessly to make sure your home looks, feels, and operates at its absolute best.

We use our enterprise mobile app to conduct routine, extensive inspections, and checks on everything from lighting, electronics, appliances, to heating and air conditioning before and after every guest stay. If something goes awry or needs to be fixed, our expert maintenance crews are right there to handle every emergency, routine repair, and any large or small detail.

The North Carolina coast offers magnificent experiences, but our weather and the salt air can be harsh on our properties. That's why the off-season is the perfect time to spruce up the outside of your home. Likewise, the interior of your vacation and short-term rental may need some TLC, too. Carolina Retreats property care professional team gives you peace of mind. Here are several things that we can do for you:

Deck repair and replacement – loose and broken boards, exposed nails and screws, worn benches and railings all pose safety hazards for you and your guests. We can make that deck safe and inviting.
Windows, deck/patio doors, sunroofs and skylight cleaning, repair, and replacement – glass windows, deck and patio doors, sunroofs, and skylights get gritty, grimy, scratched, broken, and lose their luster. Now is time to give them a deep cleaning or replacement. They can also shift, leak, or their tracks, hinges, and handles get gummed up with salt and sand. We make necessary repairs, and maintenance.
Pool and hot tub maintenance or replacement – pool and hot tub linings are exposed year-round to the elements and the sun, sand, salt air, wind, storms, and heavy usage can cause cracks, discoloration, and filtration system overload and failure. Is the pool deck still in good shape? Or are there cracks or damage to the concrete or stones? Does your outdoor shower and changing area need some attention? Our experts can perform a complete assessment and fix any issues for you.
Grill and outdoor furniture repair or replacement – hard use of those grills, hammocks, deck and pool chairs and tables can take a toll. We'll help you find suitable replacements, if necessary.
Landscaping and yard/property maintenance – proper plants, trees, and shrubs are essential and important to our coastal and barrier islands. Let our professional landscapers take care of every plant, tree, rock garden, draining easement, driveway, carport, patio, paver, and every other detail to make sure your home is safe and looks inviting from the neighborhood and from the beach.
Deep cleaning – your property may need to have carpets, rugs, draperies, blinds, and upholstery, cleaned, and air and dryer vents de-linted and sanitized. We have the people and resources to do it all.
Painting and interior makeover – a fresh coat of paint will enliven any short-term and vacation rental. If your property's interior is now a bit dingy, dull, or outdated, our teams can breathe new life into it with vibrant new colors and furniture, renewed and refurbished flooring, new carpets and rugs, different window treatments, updated lighting and fixtures, new appliances, bigger and more inviting showers, tubs, whirlpools, and sinks. We have the expertise and the people to give your home a whole makeover, if necessary or to fine-tune the beauty it already has.
Heating and air conditioning maintenance and repair – safety and comfort for you and your guests are very important. We inspect, repair, or replace heating/air and ventilation systems.
Plumbing maintenance – leaks, drips, faulty faucets, fixtures, showers, tubs, toilets, broken pipes, cracked dishwasher and washer linings can cause extensive problems. Our maintenance crews will scrutinize everything and make sure your hard-earned revenues aren't going down the drain.
Bottom line is that presentation matters. When you only have one shot at a first impression, experience and in-house capabilities are what set you apart from the competition in the vacation rental marketplace. Let our team show what we can do for you.
Mike Harrington is the CEO & Owner of Carolina Retreats, a specialty lodging and vacation rental management firm serving more than 300 vacation property owners throughout the Cape Fear region. Before founding Carolina Retreats in 2015, Mike spent 10 years on the Outer Banks as CEO and General Manager of Resort Realty, a high end real estate sales and vacation rental company with 600 properties under management, five offices, and more than 100 full-time employees and real estate agents. Mike is a Past-President and Board Member of the Vacation Rental Manager's Association (VRMA), the largest international trade association for the vacation rental industry, as well as Past-President for the North Carolina Vacation Rental Manager's Association (NCVRMA). He is frequently asked to speak at seminars and trade conferences on the latest vacation rental management trends in marketing, operations, and strategy. Mike holds a MBA from East Carolina University, as well as a Bachelor's Degree in Business Management and serves as an Advisory Board member for East Carolina's School of Hospitality Leadership.