There are many fall and winter events on the North Carolina coast worth planning your next vacation around! As the warm embrace of summer gradually yields to the cool, crisp air of autumn, the North Carolina coast unveils its hidden treasures, inviting you to immerse yourself in a world of captivating fall and winter events. Whether you're vacationing on Topsail Island, Pleasure Island, or Oak Island, there are always fun activities and local happenings around that are guaranteed to please your entire vacation crew. So, find your favorite vacation home and plan your stay around one of these awesome events!
Fall and Winter Events – Pleasure Island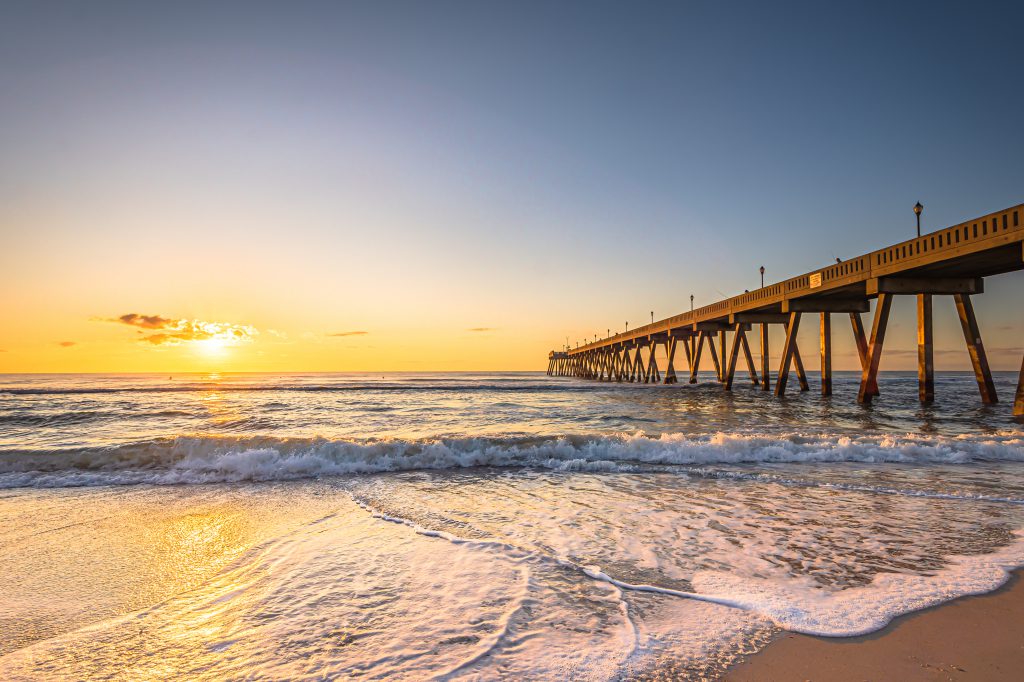 Cape Fear Kite Festival
Witness serious kite flyers displaying their sky art at Fort Fisher State Recreation Area during the season's last kite event. Enjoy a dazzling display of kites in various shapes, sizes, and colors soaring above the shoreline from November 3-5,2023. The festivities kick off on Friday evening with illuminated kites above the Carolina Beach Boardwalk and continue at Kure Beach with Giant Kite Flyers, sport kiters, live music, food trucks, breweries, kite decorating, and more.
As autumn approaches, prepare for the fall surf fishing spectacle along the picturesque shores of Carolina Beach, Kure Beach, and Fort Fisher. It's time to dust off those long rods and dive into the sixteenth annual Pleasure Island Fall Surf Fishing Challenge, the largest surf fishing tournament in southern North Carolina. From October 20-22, 2023, anglers have a chance to win over $20,000 in cash and prizes!
Carolina Beach's month-long Island of Lights festival is a yuletide extravaganza featuring various events. It starts with Lighting at the Lake, a one-mile trail of festive lights around Carolina Beach Lake Park, complete with a visit from Santa. The Christmas Flotilla adds a coastal twist to the traditional parade of lights, with holiday-decorated boats competing for prizes. Pleasure Island shines with unique holiday decorations, and the New Year's Eve Celebration on the beach offers family-friendly fun with a DJ, dancing, and refreshments for purchase.
Fall and Winter Events – Topsail Island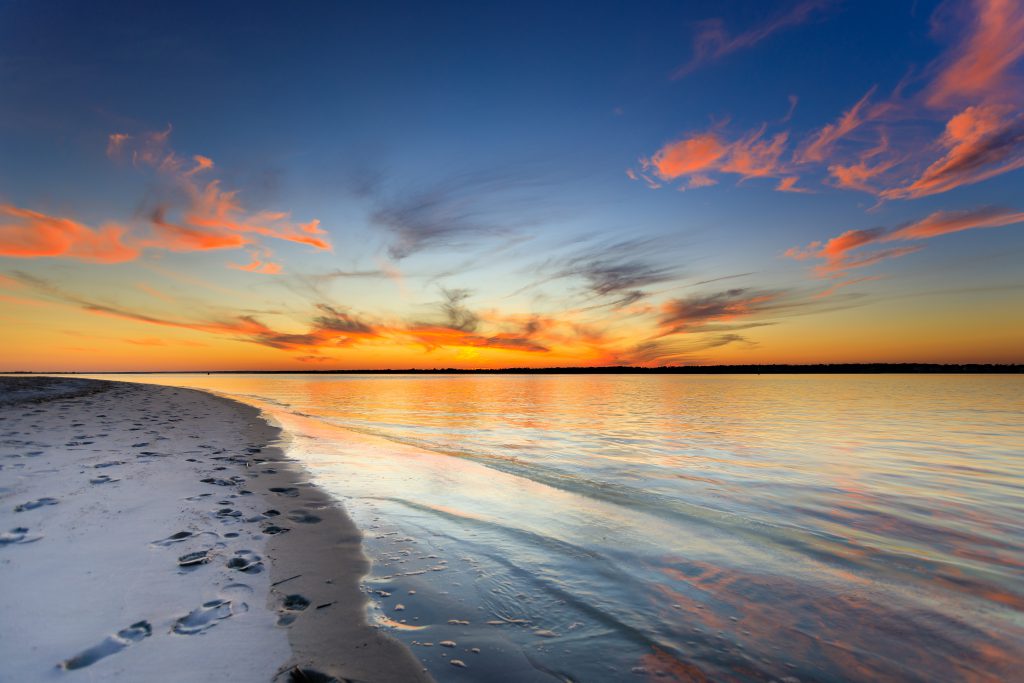 Ocean Fest
Ocean Fest is a highly acclaimed, nonprofit eco, surf, art, and music festival that has garnered numerous awards over the years. This remarkable event is a celebration of Surf City, NC's rich wave-riding heritage, weaving together elements of environmental awareness, creative expression, and community engagement. It's a free event where all ages can enjoy live music, great food and drinks, and learn about protecting the ocean! Mark your calendars for October 13-14, 2023!
Established in 1988, this island favorite takes place at the Historical Society of Topsail Island from October 20-22, 2023. Immerse yourself in a captivating experience as the festival unveils a meticulously curated Artists' and Crafts Court, boasting over 100 talented regional artisans showcasing and selling their masterpieces. Groove to electrifying live musical performances, savor an array of food accompanied by beer and wine, and let the kids enjoy games and rides!