There's no shortage of sun, sand, and fun family activities on Carolina Beach! Located on the picturesque coast of North Carolina, Carolina Beach is a perfect summer destination filled with everything you need for an unforgettable beach retreat! From the sandy shores to the iconic boardwalk, this charming beach town offers an array of experiences that make for the ultimate summer vacation.
The Best Family Activities on Carolina Beach
1. Carolina Beach Boardwalk!
No trip to Carolina Beach is complete without a visit to the vibrant and lively Carolina Beach Boardwalk. Immerse yourself in the nostalgic charm as you stroll along the wooden planks, surrounded by the sights, sounds, and smells of a classic seaside boardwalk. Enjoy amusement rides, arcade games, and the thrill of the Ferris wheel, providing panoramic views of the coastline. Treat your taste buds to delicious funnel cakes, cotton candy, and ice cream, all while listening to live music or watching entertaining street performers. The Carolina Beach Boardwalk is a must-visit destination for everyone in your vacation crew and guarantees laughter, joy, and endless family entertainment.
2. Fun In The Sun at the Beach!
Carolina Beach boasts pristine sandy shores, inviting you to create unforgettable memories with sun, sand, and saltwater! Spend lazy days building sandcastles, collecting seashells scattered along the shore, or simply getting a vacation tan under the warm sun. Engage in friendly family beach volleyball matches or take a leisurely stroll along the shoreline, enjoying the calming sound of crashing waves. Don't forget to pack beach essentials such as sunscreen, beach towels, and sand toys for endless fun and relaxation. Spending a day at the beach is one of the best, cost-free family activities on Carolina Beach!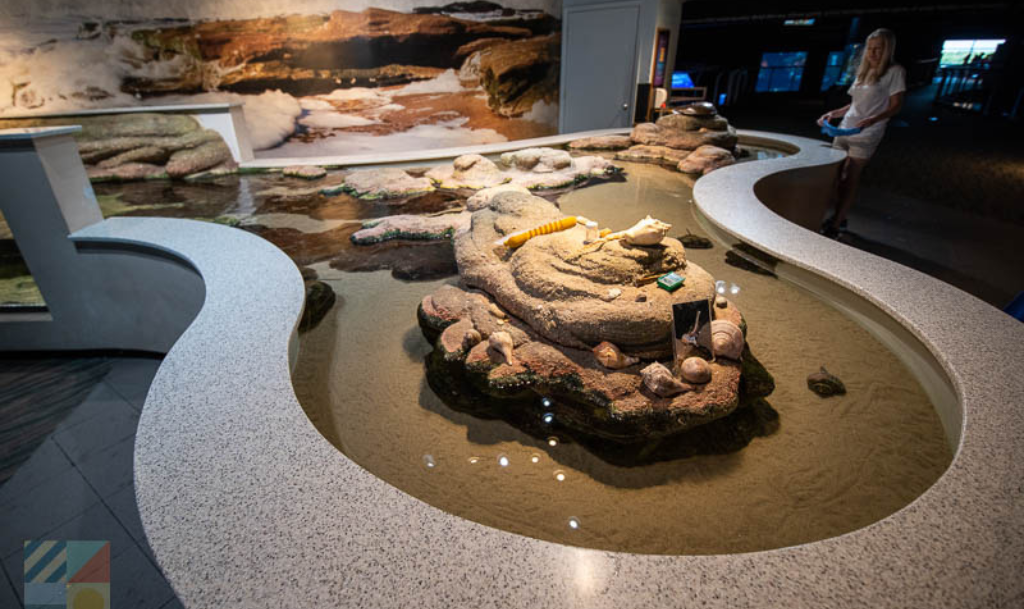 While technically closer to Kure Beach, no list of family activities on Carolina Beach would be complete without mention of a trip to the North Carolina Aquarium at Fort Fisher! Dive into the wonders of marine life and discover the incredible biodiversity of the coastal region. Immerse yourselves in interactive exhibits, touch tanks, and witness captivating aquatic creatures up close, including sharks, rays, sea turtles, and colorful fish. The aquarium offers educational programs and live animal feedings, allowing your family to learn about conservation efforts and the importance of protecting our oceans. It's an engaging and inspiring adventure that both children and adults will love.
Escape the bustle of the boardwalk and immerse yourselves in nature at Carolina Beach State Park. This serene and picturesque park offers a wide range of family activities on Carolina Beach. Explore hiking trails that wind through lush forests, showcasing the beauty of the coastal ecosystem. Enjoy a family picnic in the shade, or cast a line and try your hand at fishing in the park's designated areas. If you're up for an adventure, rent kayaks or paddleboards to explore the pristine marshes and waterways, discovering local wildlife along the way. Carolina Beach State Park is a peaceful oasis where you can reconnect with nature and create lasting memories together.
Carolina Beach hosts a variety of family-friendly events and festivities throughout the summer. One highlight is the Fireworks by the Sea, a dazzling display of lights that illuminates the night sky over the ocean. Every Thursday evening during the summer season, families can gather on the beach to enjoy this spectacular show of colors and sparkles. Additionally, keep an eye out for other events such as live music concerts, outdoor movie nights, and festivals that bring the community together. These events provide a fantastic opportunity to immerse yourselves in the local culture and create unforgettable family experiences.