Are you dreaming of a summer getaway full of amazing family activities? Look no further than Topsail Island! Nestled off the coast of North Carolina, this slice of paradise boasts stunning beaches, crystal-clear waters, and endless opportunities for fun and adventure. Whether you're in the mood for relaxation or action-packed excitement, Topsail Island has got you covered. In this blog post, we'll share some of the best family activities to enjoy on Topsail Island this summer. Get ready to create unforgettable memories with your loved ones!
Top 5 Family Activities!
A Beachcombing Bonanza!
Listen up beach lovers! When you visit Topsail Island, you simply can't miss out on the fantastic beachcombing opportunities along the sandy shore. Take a slow, soothing walk along the shoreline, and keep your eyes peeled for an array of treasures waiting to be discovered. From shells to sea glass, you never know what kind of treasures you'll find washed up on the sand. And the best part? Perfect for all ages, from little ones excitedly adding to their collections, to parents kicking back and soaking up some much-needed sun, beachcombing offers one of the best family activities to please everyone. So, grab your bucket and shovel, and let's hit the beach!
Shred Some Waves Surfing!
---
---
If you're is seeking an unforgettable adventure, then look no further than surfing on Topsail Island, one of the most fun family activities! Whether you're a seasoned wave rider or a newbie eager to learn, the island's warm waters and gentle waves are begging to be surfed. Beginners need not fear, as the island boasts a range of surf schools and rental shops, like Surf City Surf School and 50 South Surf Shop, that make it a breeze to dive right into the action. Just imagine your kid's faces lighting up with pure joy as they catch their very first wave and ride it to the shore. So, don't wait a second longer – grab your board and get ready to hang ten.
---
A Fishing Frenzy!
---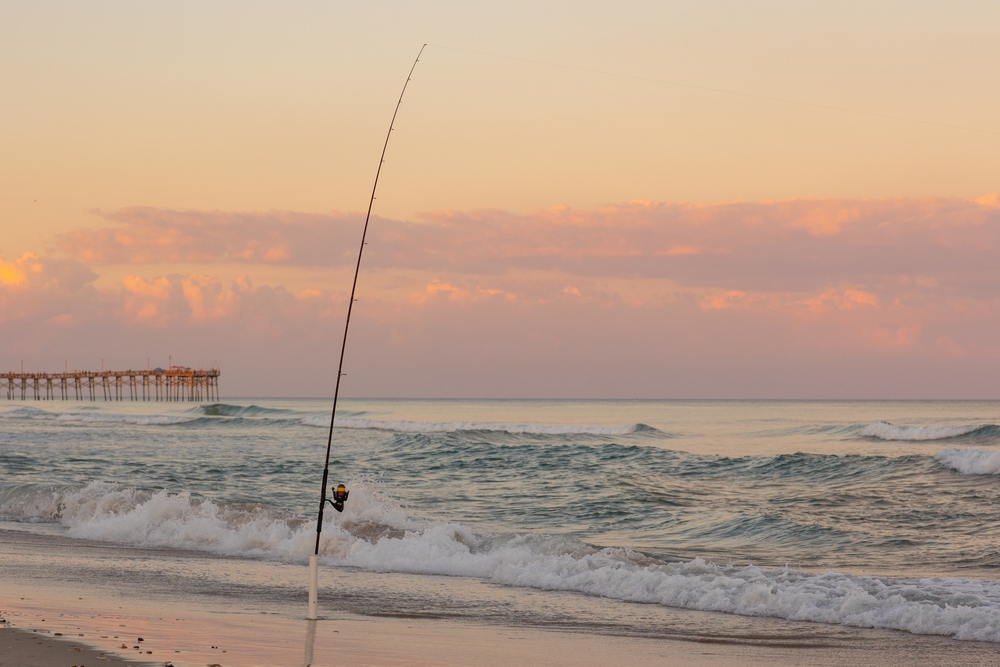 ---
Fishing might be just the ticket to quality family time! Whether you're a pro angler or a complete newbie, Topsail Island has got you covered with its amazing options for surf and sound fishing. You can take your pick from a variety of charter boats for hire,  like South End Anglers, or rent your gear and head out on your own. The thrill of catching your first fish of the day is something that kids will absolutely love. So, pack your bags, grab your fishing gear, and get ready for a memorable experience on Topsail Island!
---
Kick Back and Kayak!
---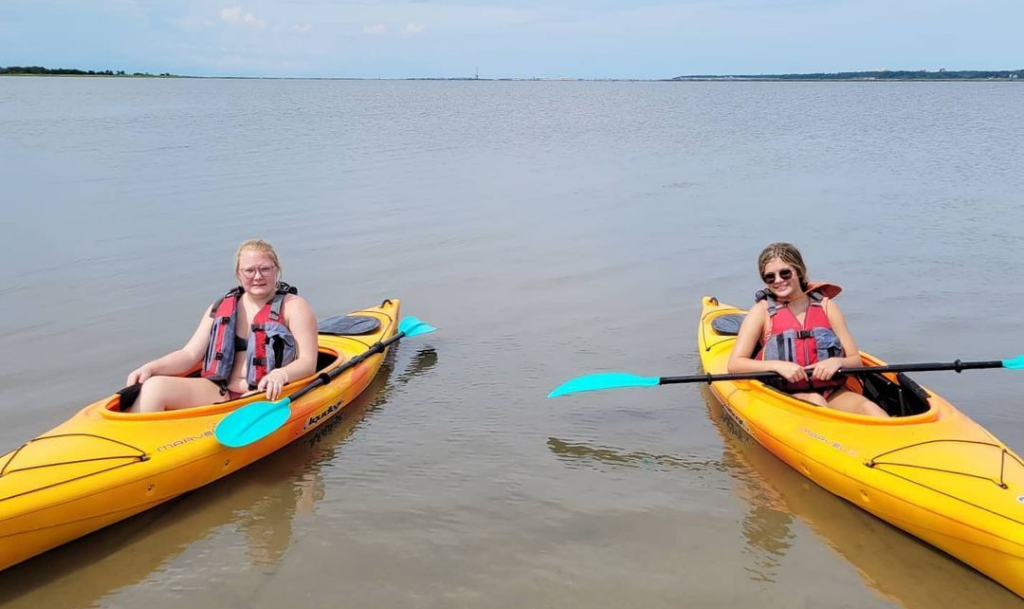 ---
Get ready to embark on an adventure like no other! Kayaking around Topsail Island is a thrilling experience that will leave you feeling alive and energized. Whether you rent a kayak or opt for a guided tour, like North Topsail Surf & Paddle, you'll be able to glide through the peaceful waters of the sound and bask in the breathtaking sights and sounds of the surrounding nature. Everyone in your family will be in awe as they get up close and personal with the local flora and fauna, including playful dolphins, majestic sea turtles, and a wide variety of colorful bird species. So pack your sense of adventure and get ready to make unforgettable memories on the water!
---
Magnificent Mini Golf!
For a more laid-back family activity, head to one of the many miniature golf courses on Topsail Island, like Shipwreck Point Miniature Gold in Surf City! With their tropical-themed designs and challenging obstacles, these courses are perfect for kids and adults who are looking for a laid-back yet exciting experience. Putt your way through cascading waterfalls and tricky sand traps as you enjoy some friendly competition with your loved ones. So what are you waiting for? Grab your putters and let's tee off!
In conclusion, Topsail Island is a wonderful destination for families looking to enjoy some summer fun in the sun. With its beautiful beaches, warm waters, and endless opportunities for adventure, there are family activities for everyone to enjoy. Whether you're into beachcombing, surfing, fishing, kayaking, or mini-golf, Topsail Island has it all. So, pack your bags and get ready for an unforgettable family vacation on Topsail Island!