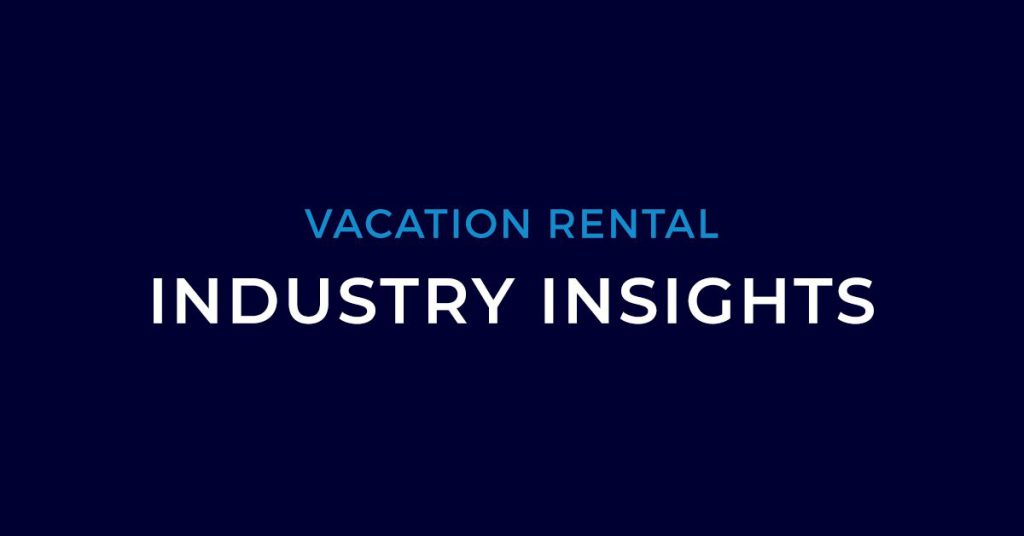 In Part I of this series we looked at detailed ways you can enhance your vacation or short-term rental properties to appeal to guests year-round.

In today's highly competitive online marketing environment for any type of travel accommodations, and especially in our area of the Cape Fear with more traditional vacation rentals, it's exactly the details and extras that turn an okay rental performer into an all-star with solid, repeatable business in all seasons.

While things like flexible booking options, special seasonal offers, and a fully stocked and well thought out kitchen can get you consistent 4 and 5 star reviews, consider the new "must haves" and even the "great to haves" as you plan out your amenity list and offerings that can truly put your property at the top of any list.

Must-Haves for Every Guest Experience:
Fluffy bed pillows, luxurious comforters, and warm blankets – Those creature comforts aren't just for the finest hotels. Your guests deserve to feel pampered, too. Warm blankets for warding off cooler temperatures in the winter months and for wrapping up on the deck when out stargazing at night.
Alarm Clocks and Charging Stations – We all have our smartphones with us, so offering a bedside alarm clock that doubles as a charging station is a must.
Large, flat screen TVs in every bedroom– Guests want to catch up on the news, or binge watch their favorite shows while on vacation or wind down from a day of work with some big screen time.
Lightning Fast Wi-Fi, Cable, Satellite, ROKU, Amazon Prime, Netflix –Make sure you have lightning fast, reliable Wi-Fi for working and schooling in your home. And give your guests the opportunity to tune into their favorite sports, movies, TV series, concerts, and shows via Cable, Satellite, ROKU, Amazon Prime, and/or Netflix.
Comfortable Seating – Nothing says home better than a comfy place to sit and relax. But to make your home attractive to business travelers and people working from home while away from home, you need to think about having an ergonomic chair and a table or desk available for them to work comfortably in your home. Don't forget the comfortable deck and poolside seating and tables, too.
Proper Lighting – Pay special attention to the lighting in your home. A layered lighting effect creates warmth and function. That means having a complementary mix of ambient and natural light, task lights, and accent lights. Dimmers can also improve mood and feeling. Add in some great floor and table lamps with three-way switches for the perfect places where your guests can curl up with a good book, or work on that big project. Also match your lighting to the theme you want to convey. Remember, if you provide a perfect setting for your guests to show off their enjoyable experiences, your extra touches will likely show up in their Instagram and Facebook posts, which means their friends and families will want to become your guests, too!
Cleaning & Starter Supply Kits – A nice touch would also be if you provided small cleaner/starter supply kits to each rental that include, a small container of laundry detergent, a small amount of dishwashing powdered tabs/liquid for the dishwasher and a small bottle of dish soap for hand-washing items, a starter set of garbage bags, a roll of toilet paper for each bathroom, and perhaps travel size bars of soap, hand soap, and other toiletries. Also make sure a broom, dustpan, and perhaps an electric broom/sweeper, and/or mop and bucket are available for quick clean-ups. Don't forget to include a toilet brush and a plunger, and trash cans for each bedroom and bathroom.
Safety Items like flashlights, batteries, battery-operated candles, long-handled lighters, replacement lightbulbs, smoke and carbon monoxide detectors, and fire extinguishers – consider the safety of your guests. Having a few flashlights, batteries, battery-operated candles for unexpected power outages, long-handled lighters for lighting fireplaces, and grills are essential. Also make sure your fire extinguishers, smoke detectors, carbon monoxide/radon detectors are accessible and functional. Also, including replacement light bulbs for every type of light fixture are a must. Post your home's address and emergency numbers in places where everyone staying at your home sees them. In an emergency, you don't want your guests scrambling to figure out the address where they're staying.
Games, Puzzles, Activities, Beach Supplies, Binoculars, Fishing Poles and Gear – guests want to do relaxing, fun things when they go to a beach house, including playing board games and other larger games, doing jigsaw and mind/agility games and activities, reading, and playing video games. Consider having a variety of board games that appeal to adults, families, and children. Also, if you have the space, foosball and air hockey, and pool tables are also big hits. A cornhole game provides hours of fun for friends and families to play near the pool or on a driveway. A supply of a few buckets and a variety of sandcastle-making molds can be great for kids of all ages, and possibly a few boogie boards, and even kites, too. A few beach chairs, umbrellas, beach towels, and even fishing poles and gear can also mean a lot to visitors. A pair of binoculars or two are also great for people to scan the ocean for dolphins, ships, sailboats, and other sights.
Grills and outdoor eating areas – if your property and location allow for it, grills, and places to eat outside are always welcome additions.
High-chairs, booster chairs, and playpens – if you want to attract families with small children then offer them access to high-chairs, booster chairs, and playpens, and baby-gates to keep the toddlers from tumbling down the stairs.
Journals, Home Diaries, Notebooks, pens, pencils, sharpeners, erasers, paper, and digital frames – these little items seem simple, but having a journal, home diary, or notebook that guests can leave quick memories and notes of thanks to home owners can mean a lot for guests and property owners. Also, paper, pens, pencils, sharpeners, and erasers are always needed for keeping score, making grocery lists, and jotting down notes while working and playing. You might also consider having a digital frame available and on display in the home for guests to upload their favorite memory for future guests to enjoy.
Extension cords and surge protectors – when business travelers and their families are working from home and doing schoolwork at away-from-home locations, they will need to have access to extension cords and surge protectors for their laptops, tablets, and iPads. These are things that are sometimes forgotten, so having a few on hand for your guests shows that you know what they need.
Great-to-Haves and Wow Options:
Keurig Coffee Makers, Electric Kettles, Espresso Machines, and Quick Blenders and Juicers – Business travelers, health-conscious guests, and vacationers love their specialty coffees, teas, espressos, smoothies, and juice concoctions. So, if you include some of these convenient gadgets and options in your home, your guests will really appreciate it.
Toaster Ovens, Crockpots, Instapots, Air Fryers, Ricers, and Steamers – a few other great-to-haves and wow offerings include a toaster oven, large and small crockpots, an Instapot, an Air Fryer, a Ricer, and a Steamer.
Wine Chillers – a wine chiller is a nice luxury. It can be a single device or a multi-bottle cooling machine. Either way, if you decide to offer this type of option, your guests will be pleasantly surprised.
Outdoor Saunas, Hot Tubs, Pools, Hammocks, and Showers – saunas, hot tubs, pools, hammocks, and outdoor showers and foot rinsing stations are great attractions and amenities for guests of all ages.
Comfy Fireplaces and Cozy Firepits – Off-season nights can be a bit chilly, consider adding indoor fireplaces and if space and covenants allow, add in an outdoor fireplace or firepit for comfy, cozy spaces.
Outdoor Kitchens and Cabanas – being able to cook outside and clean up in a private cabana after a day in the pool and on the beach are also great luxury enticements.
Thick Terry Bathrobes and Disposable Slippers – these luxurious items found in some of the top hotels and spas are a remarkable way to show some love to your guests.
Elevators – if you are building a property or considering a major renovation, think about putting in an elevator. This is a great way to make your vacation and short-term rental home appealing and accessible to people of all abilities and ages. Dozens of stairs can exclude people with mobility issues and if your property has a reverse floor plan with kitchens and main living spaces on top floors, an elevator is an excellent way to alleviate the struggle of carrying groceries, and supplies up three or four levels.
Telescopes and Astronomy Adapters for cameras, phones, laptops, and tablets – consider how amazing the stars and planets look like at the beach! Think about adding a telescope to your beach house amenities and if you supply some adapters for cameras, phones, laptops, and tablets, your guests will be able to plug in for some additional extraordinary experiences.

At Carolina Retreats we host close to 6,000 families each year. With years of feedback and data, we have a solid grasp on trends and "wants" for today's vacation rental guests. While we know all of these are not feasible for all property owners, it's still good to have the data necessary to make the best decisions for your property, whatever your objective might be. If you'd like to discuss your property or have clients looking to invest in vacation home real estate, give our team a call and we'd be happy to give you a thorough analysis on potential performance and ways to improve.


Mike Harrington is the CEO & Owner of Carolina Retreats, a specialty lodging and vacation rental management firm serving more than 300 vacation property owners throughout the Cape Fear region. Before founding Carolina Retreats in 2015, Mike spent 10 years on the Outer Banks as CEO and General Manager of Resort Realty, a high end real estate sales and vacation rental company with 600 properties under management, five offices, and more than 100 full-time employees and real estate agents. Mike is a Past-President and Board Member of the Vacation Rental Manager's Association (VRMA), the largest international trade association for the vacation rental industry, as well as Past-President for the North Carolina Vacation Rental Manager's Association (NCVRMA). He is frequently asked to speak at seminars and trade conferences on the latest vacation rental management trends in marketing, operations, and strategy. Mike holds a MBA from East Carolina University, as well as a Bachelor's Degree in Business Management and serves as an Advisory Board member for East Carolina's School of Hospitality Leadership.