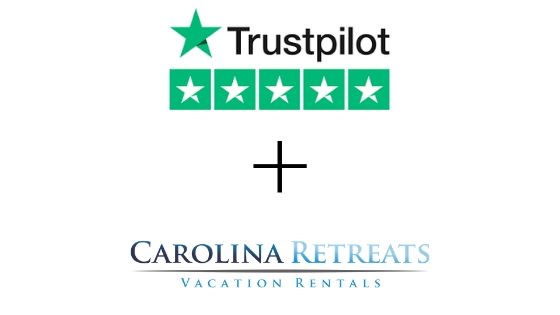 Carolina Retreats is over the moon to partner with one of the largest automated review companies in the nation. TrustPilot, founded in 2007, has over a quarter million businesses using customer reviews to drive growth.
With so many review platforms out there, TrustPilot is one of the few that offer integrated services such as SEO snippets to increase ranking in Search Engines, as well as the ability to create star ratings within Google Ads.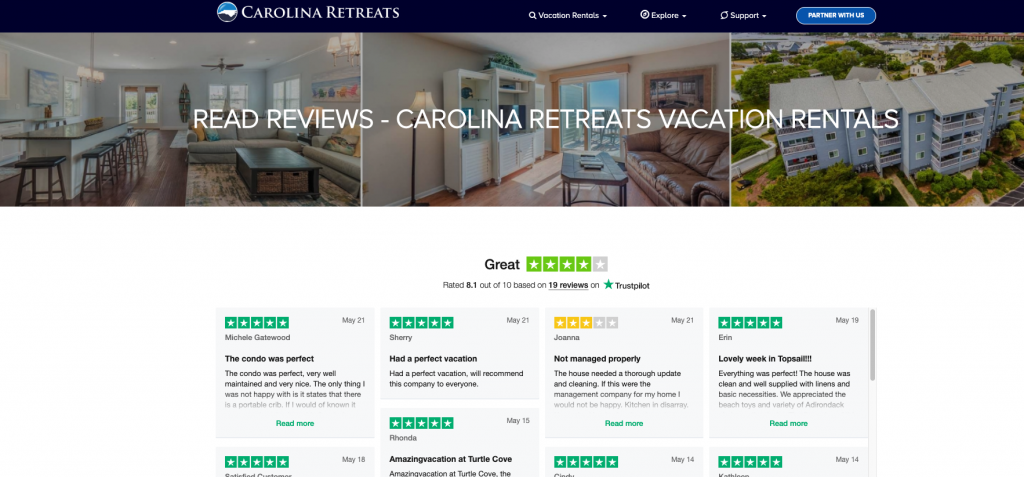 One of our favorite features is the ability to import live reviews from TrustPilot onto our website and specific searches. Pretty soon you will be able to see guest reviews on many of our content pages. This subtle reiteration of positivity can go a long way into a buyer's decision making process.
But the power of TrustPilot doesn't end there. By integrating with our booking engine, we are sending out carefully crafted review requests to all guest. This seamless automation service provides Carolina Retreats additional opportunities to enhance our guest services.

Our goal is to create a seamless means of reviews while also being able to address any vacationer concerns on the fly. With the power of TrustPilot and our amazing reservations team, we are more confident than ever in providing past and future guests with the most transparency a dream vacation rental company has to offer!