Carolina Beach may be a lazy beach town, but that doesn't mean it lacks excellent options to get your daily caffeine fix. Southern charm, high-quality coffee, and delicious faore combine seamlessly to bring you the best coffee experience possible.
Below, we'll list and review the 7 best Carolina Beach coffee shops, all of which are unique, locally-owned, and treasured by locals and tourists alike.
7 Best Carolina Beach Coffee Shops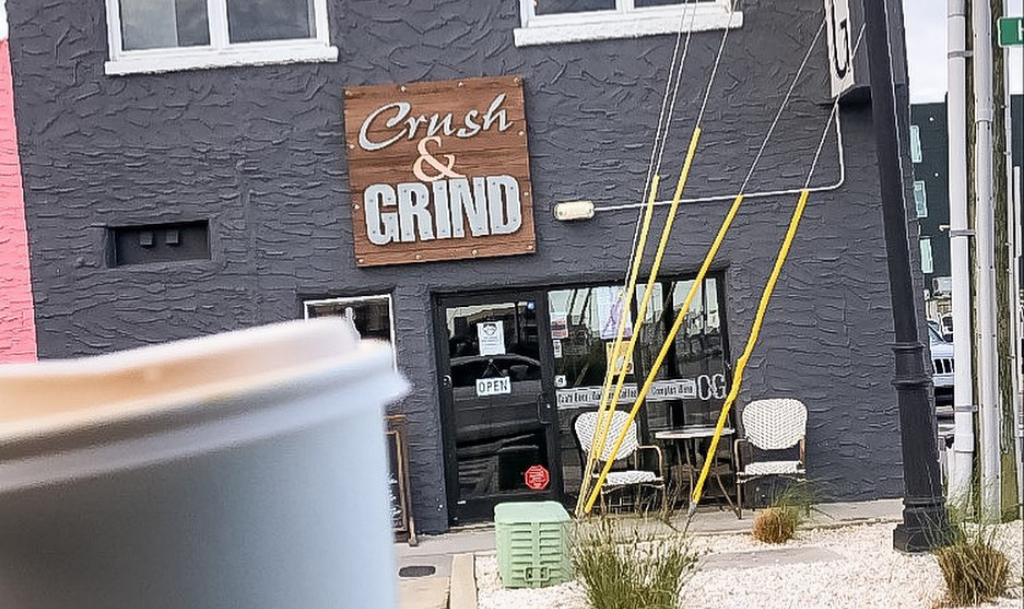 Crush and Grind is a one-stop-shop for all your specialty beverage needs. They are a gourmet coffee shop, a wine bar, and a microbrewery all under one roof, and they pull it off beautifully.
The outside of Crush and Grind is a vibrantly colored enormous mural, standing in stark contrast to a sleek, minimalist wood and steel interior with wonderful artwork, Persian rugs, and a tasteful mish-mash of vintage lounge chairs. You can order a delicious coffee in the morning, stick around the airy space to work or study, and reward yourself with an icy glass of artisanal beer at the end of the day.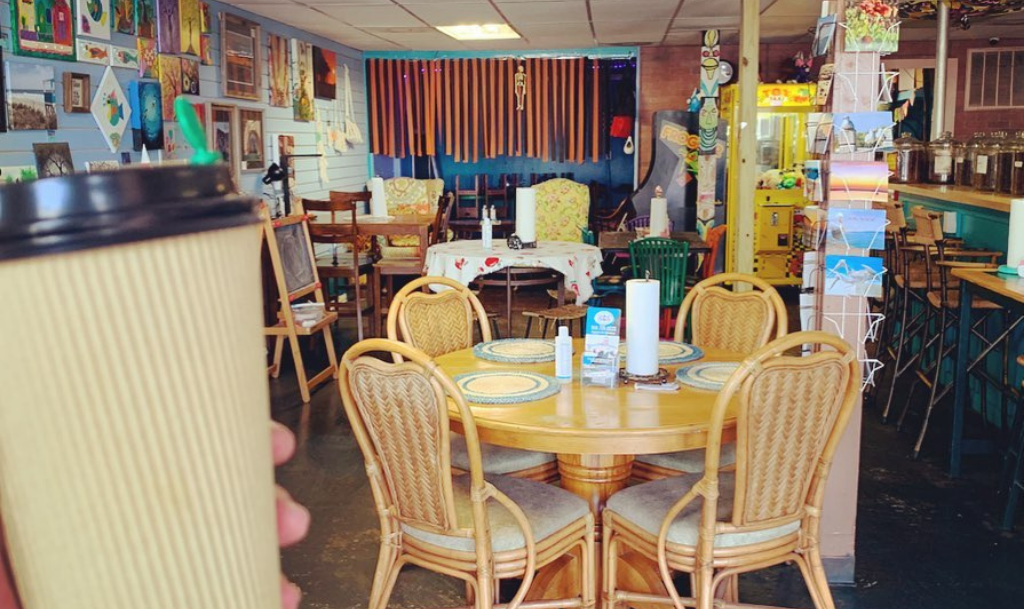 A treasured locally-owned coffee shop that makes tourists feel like locals, Janeen's Majik Beanz will make a repeat customer out of anyone. They always have a wide assortment of coffee beans from around the world, and the expert baristas are incredibly helpful in advising you on which to try based on your taste.
The staff, made up of the family owners, are the friendliest people in town. The Wi-Fi is great, and the cozy, aromatic coffee-shop ambiance is perfect for working or low-key socializing.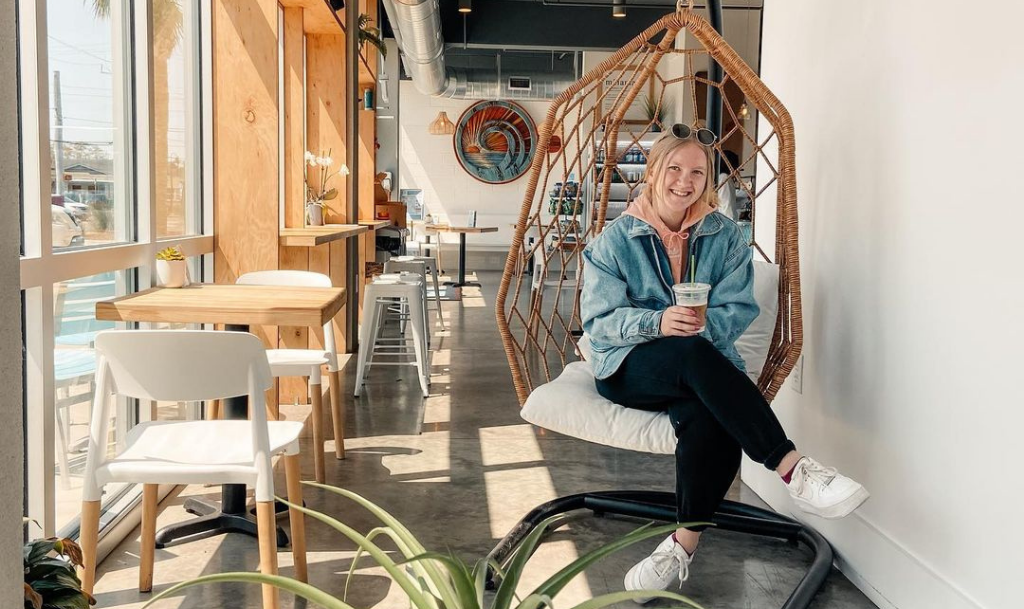 Named for the Hawaiian word "to care for oneself and others," Malama Café offers an environmentally sustainable menu that specializes in teas and coffee that are locally or otherwise sustainably sourced along with a healthy and colorful breakfast and lunch menu.
They use artisan roasted Counter Culture Coffee to prepare their delicious drip and espresso coffee drinks. They also sell freshly roasted coffee beans by the bag. The atmosphere is bright, comfortable, and welcoming, with Wi-Fi if you're interested in taking work out of your home or office.
4. North End Java Stop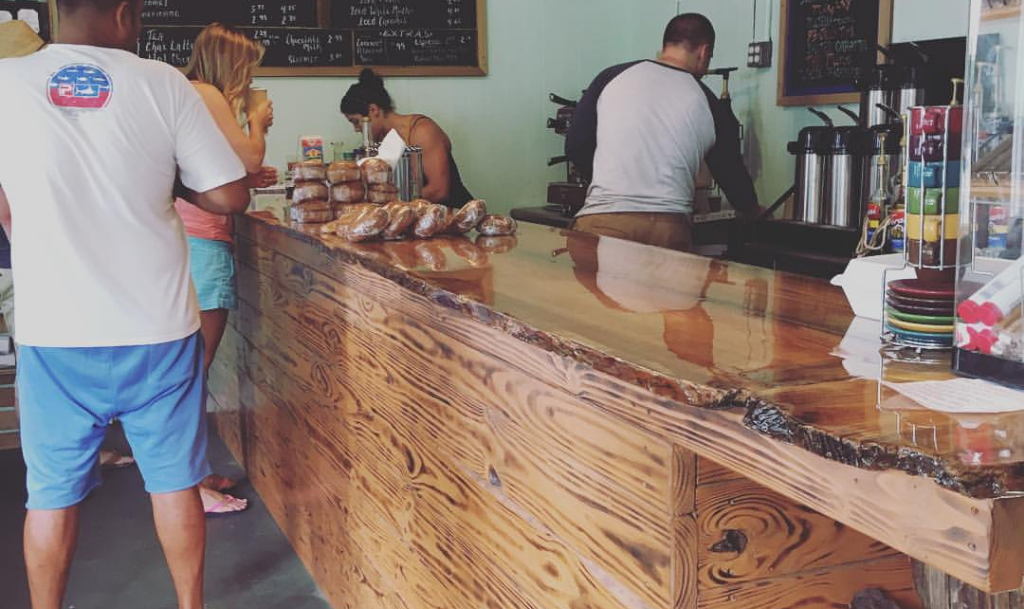 Strictly a to-go coffee shop, North End Java Stop lies at the northern tip of Carolina Beach, offering the best-tasting, most high-quality brew around. It's a small local joint usually manned by a single barista who is both knowledgeable and friendly.
Whether you want a hearty four-shot Americano, a cappuccino, or a coffee frappe, North End Java Stop keeps it classy and simple. They also bake their own brioche and biscuits for made-to-order sandwiches, taking fast food to a whole new level.
5. Wake N Bake Donuts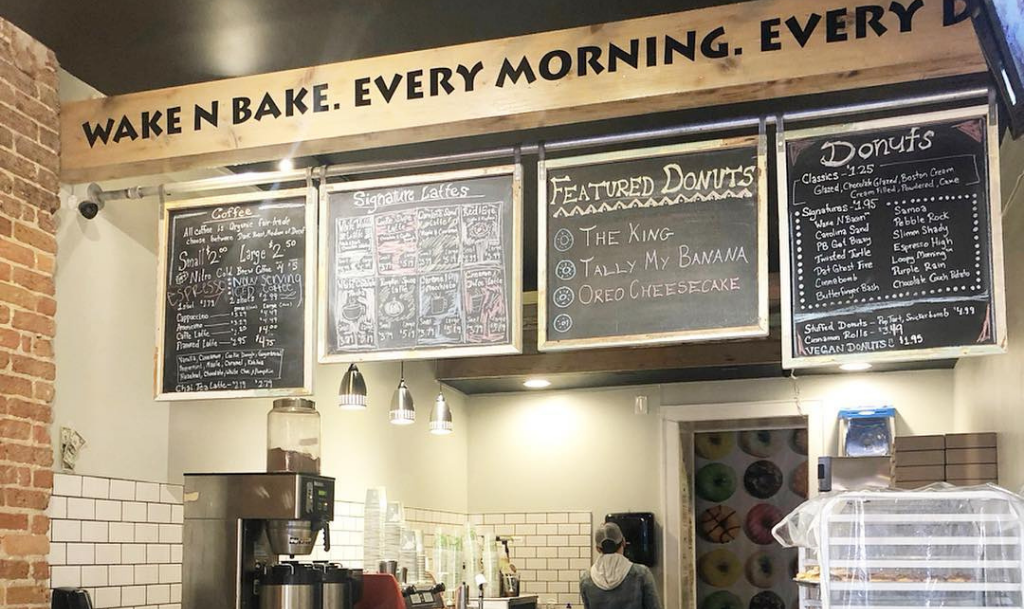 Nothing pairs better with coffee than donuts, and Wake N Bake Donuts has perfected both offerings. Not only is their coffee fresh, full of caffeine, and piping hot, but their donuts are over-the-top extravagant, using ingredients like Oreo cookies, fresh fruits and cream, candy bars, and even bacon.
If coffee in your cup isn't enough of an energy boost, try adding on a deliciously doughy sugar rush. As per usual with popular donut places, the early bird catches the worm. You can dine in, but take-out is more popular.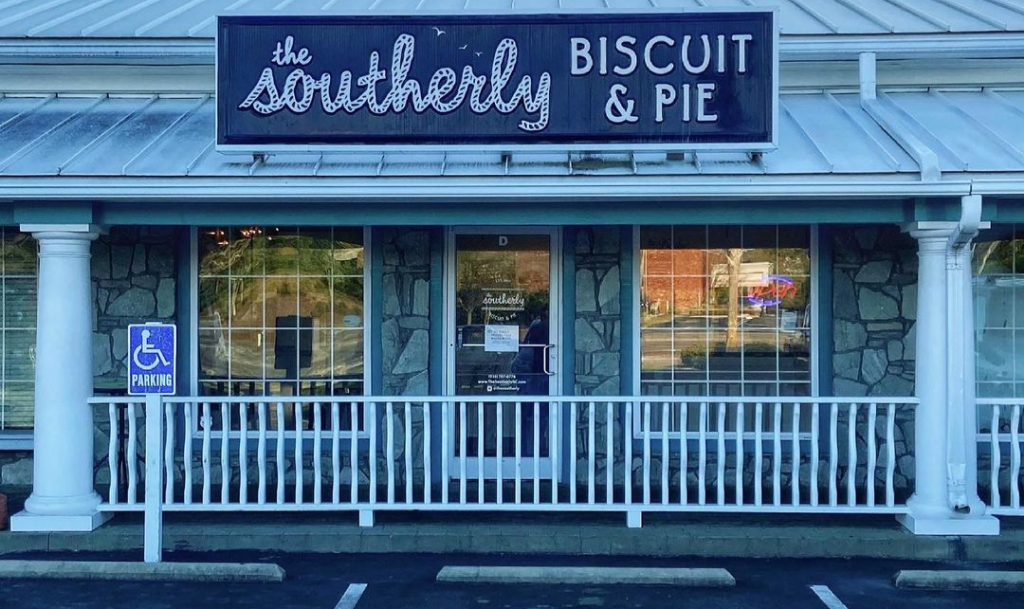 You can't visit the south without eating a biscuit, which may be the single greatest culinary contribution to mankind. Whether you want a sweet or savory biscuit, Southerly Biscuit and Pie has you covered, and there is the perfect beverage accompaniment.
The Southerly offers an extensive menu of biscuits, biscuit sandwiches, southern cheese grits, homemade pies, and other delectable pastries to enjoy in-house or on the go. All ingredients are locally sourced and made to order. Their coffee is as fresh and consistent as all other menu items, so this is an excellent option for a leisurely breakfast or a lavish picnic fix.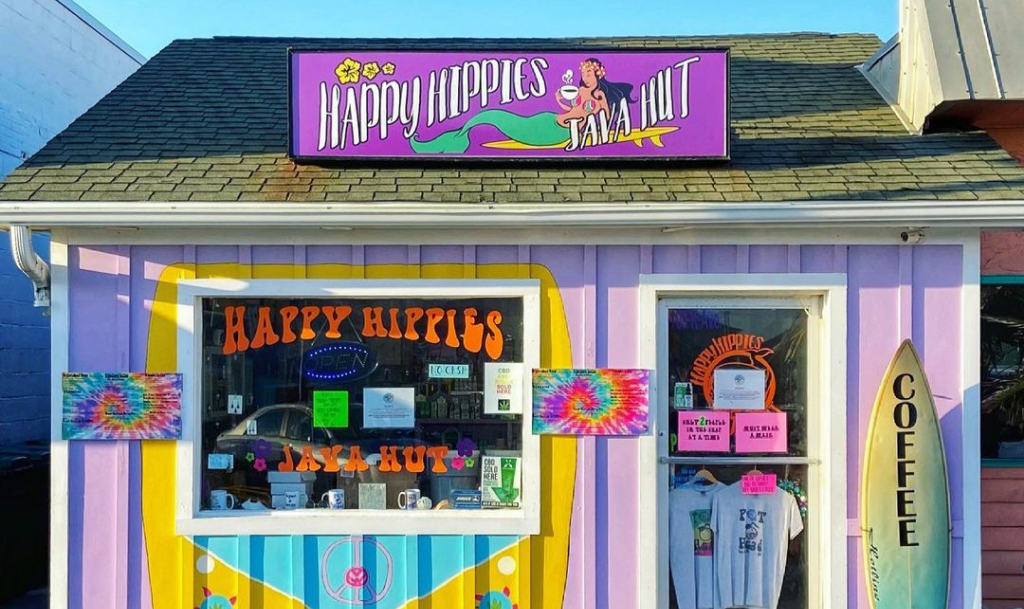 Located a quick 7 min drive south along the coast from Carolina Beach proper, Happy Hippies Java Hut is a cute, quirky coffee house with a groovy surfer-shop feel. Adorned with brightly colored paint, vintage surfboards, a tie-died menu, and copious pieces of kitsch, you're sure to have an entertaining experience sipping a tasty cup of joe.
Their extensive coffee menu includes the classic standard coffee choices along with over a dozen uniquely flavored lattes and other sumptuous coffee creations. Not into dairy? Love to special order coffee? No problem! You have every possible non-dairy and otherwise customizable option available to you.
There's plenty of seating, fast Wi-Fi, and a pet-friendly policy, making this coffee shop one of the most popular hang-out spots around.