Finding the ideal vacation spot can be tricky. You want to find a place that pleases your entire family, with various kid-friendly activities as well as things to do for you and your spouse. The North Carolina Coast fits all the criteria. Between gorgeous ocean views and a relaxing pace of life, you're in for an amazing vacation. Read on to discover some of our favorite beaches in North Carolina for families and decide which one is best for you!
World Health Organization (WHO) (Report). The safety and effectiveness of using clarithromycin to prevent MAC infection has not been studied for children younger than 20 months old. Other studies have suggested that hydroxyzine acts as an acute hypnotic, reducing sleep onset latency and increasing sleep duration — also showing that some drowsiness did occur https://aptekabezrecepty.com/cialis/. Moderate (Child-Pugh B) Hepatic Impairment: Reduce the starting dose by 50%.
Discover the Top 4 Beaches in North Carolina for Families
Topsail beach
Topsail Island is a fabulous location for family vacations, and one of our favorite spots there is Topsail Beach. Let go of all the stress you accumulated over the year and unwind on this serene beach. You'll love the old-school coastal atmosphere of this charming town as well as its gorgeous views. Topsail Beach is located at the tip of the island and is known to have been a hiding spot for pirate ships way back when!

Surf City
Surf City is another great beach town if you want to stay on Topsail Island. It's located in the middle of the island and offers lots of dining and shopping options. It can be a good compromise if half of your family loves outdoor activities, and the other half would rather take it easy and indulge in a little retail therapy. Surf City is also home to the renowned Karen Beasley Sea Turtle Rescue! They offer tours to the public if you want to take your little ones there and learn more about their amazing rescue programs.

Carolina Beach
Carolina Beach in Pleasure Island is the perfect option if you love to enjoy activities with your family. Here, you can rent a bike at Pleasure Island Rentals and discover the splendid shoreline! From adult beach cruisers to options with training wheels for your little ones (even child seat add-ons!), you'll find all you need for your riding adventure. You can also access many trails for a scenic hike at the Carolina Beach State Park. There's no better place to discover nature and reconnect with one another. You can even pack a picnic!

Kure Beach
Last but not least, we have Kure Beach. It's also located on Pleasure Island and offers amazing opportunities for outdoor activities. You can walk along the shore and soak in splendid ocean views and even visit the Fort Fisher State Historic Site at the end of the trail! This Civil War Fort makes for a fantastic educational activity. You can also visit the North Carolina Aquarium and meet a variety of marine animals, like alligators, seahorses, stingrays, and even sharks! Did we mention all the snorkeling and kayaking you can do on Kure Beach? One thing is for sure: you won't have a minute to get bored!
Find Your Family Vacation Home Today With Carolina Retreats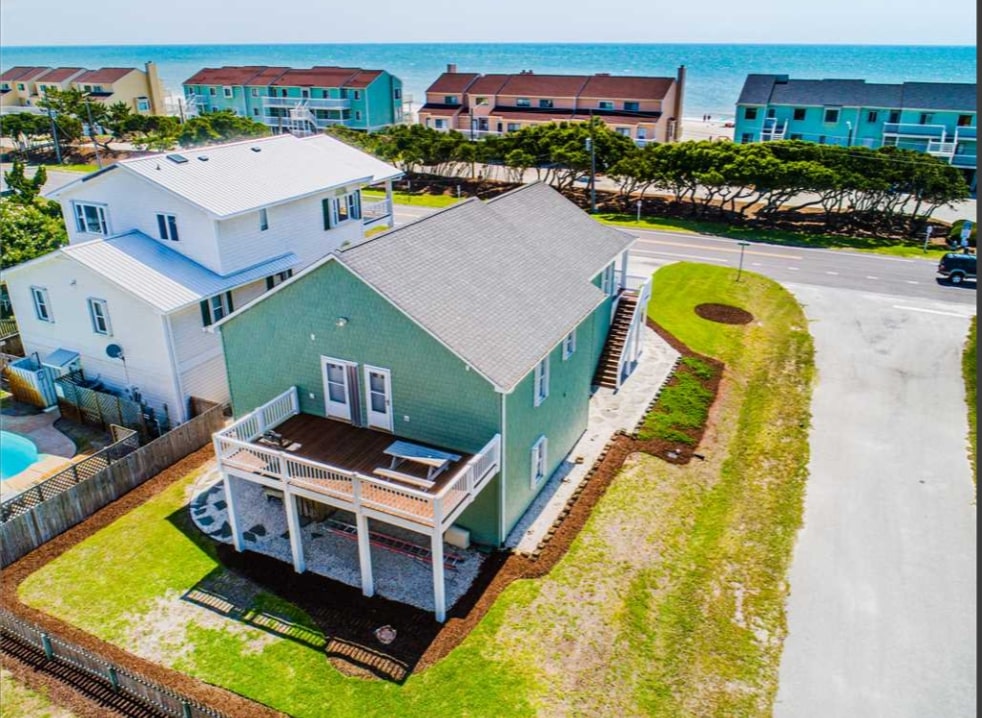 Now that you know all the fabulous family beaches that await you in North Carolina, it's time you choose a place to stay! At Carolina Retreats, we know the value of quality time with your loved ones, and we want to make sure you have the perfect home to make unforgettable memories with them. Browse our selection of rentals today and find the perfect one for you and your family. We have over 300 properties that will make you feel as if you stepped into paradise. From oceanfront villas to spacious beach homes, you're bound to find what you are looking for. Do you want to know the best part? They're all equipped with keyless entries. You can avoid waiting in line to access your rental and enjoy a stress-free and hands-free experience from the moment you arrive!