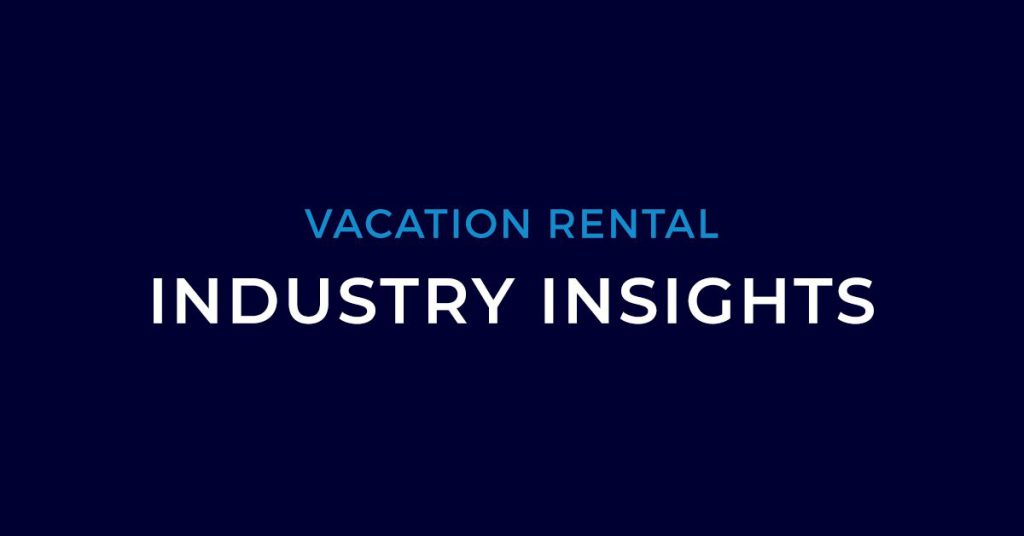 Vacation rental revenue management is a broad field and setting a pricing strategy is no small task. It's kind of like the early scene in The Lion King, when Mufasa takes Simba to the top of Pride Rock to teach him an important lesson: everything the light touches is their kingdom.

In vacation rentals, everything the light touches is revenue management. Guests make a thousand micro-decisions about a property's worth based on everything they can see: how it shows up in search rankings, what the photos look like, which amenities it offers, what kinds of reviews other guests have left, whether the cleaning fee is reasonable, and, of course, the nightly rate. Just to name a few.

All these possibilities make it tough to know where to begin. But our team of senior revenue managers, who have helped develop and implement revenue strategies for thousands of short-term rental properties across the country, have narrowed in on a few high-value areas that can make an immediate impact on earnings. Our own Revenue Manager at Rented, Valerie Clagett, shares her first three tips for getting started with vacation rental pricing strategy: booking restrictions and trends, seasonality, and weekdays versus weekends.
Pricing strategy tip #1: Check your booking restrictions and trends
What is your minimum night stay policy? What is your cancellation policy? Do you have a force turn day? How far in advance do guests book? "As a general rule, look for opportunities to be more flexible," Valerie says. "If you can reduce your minimum nights or relax your cancellation policy, you will appear to more guests and be a more desirable option."
Offering flexible policies often allows you to charge a higher rate. Valerie also recommends looking at when your guests are booking, warning that if you're consistently booked far out in advance, you're priced too low. "And if your booking window is short in a season, we don't recommend reducing prices so early. Make the most of whatever time your data shows you have."
Pricing strategy tip #2: Check your seasons
Once upon a time, short-term rental managers set a high season rate and a low season rate, and called it a day. In the modern, more competitive vacation rental market, however, seasonality is a lot more nuanced.
Valerie takes a critical look at new clients' seasons to determine if every day contained within them is equal — because chances are, they're not. When that's the case, Valerie adds new seasonal rates.

"Don't be afraid to get really targeted here," Valerie advises. "And don't be afraid to have a lot of seasons." Are the first two weeks of July the same as the last two? Should you gradually reduce your pricing as your peak season tapers off, instead of having a rate cliff?

It's a little more difficult to initially set up, but you'll be able to get higher rates when you have more demand. And even slight reductions in vacation rental rates for lower demand periods can lead to higher occupancy — and therefore more overall revenue.
Pricing strategy tip #3: Check your weekdays vs weekends
In the vast majority of markets, weekdays and weekends are not the same. Check your booking data — which has higher demand?
When any guest shortens their length of stay, you want them to pay the highest rate for the days that are most desirable. "By breaking down your data and looking at which day performs better, you can charge a premium for the most desirable date," Valerie says. "But look closely and determine which days are most important in your market."

Of course, don't be afraid to adjust these for a holiday, event, or other outliers. If Saturdays are usually your most in-demand days, but the Fourth of July is a Wednesday, you likely want to price that night at a premium — even if mid-week is not your normal peak.

This article was submitted on behalf of Carolina Retreats by Rented, the vacation rental industry's #1 partner for Revenue Management and Dynamic Pricing for professional vacation rental managers.

Mike Harrington is the CEO & Owner of Carolina Retreats, a specialty lodging and vacation rental management firm serving more than 300 vacation property owners throughout the Cape Fear region. Before founding Carolina Retreats in 2015, Mike spent 10 years on the Outer Banks as CEO and General Manager of Resort Realty, a high end real estate sales and vacation rental company with 600 properties under management, five offices, and more than 100 full-time employees and real estate agents. Mike is a Past-President and Board Member of the Vacation Rental Manager's Association (VRMA), the largest international trade association for the vacation rental industry, as well as Past-President for the North Carolina Vacation Rental Manager's Association (NCVRMA). He is frequently asked to speak at seminars and trade conferences on the latest vacation rental management trends in marketing, operations, and strategy. Mike holds a MBA from East Carolina University, as well as a Bachelor's Degree in Business Management and serves as an Advisory Board member for East Carolina's School of Hospitality Leadership.