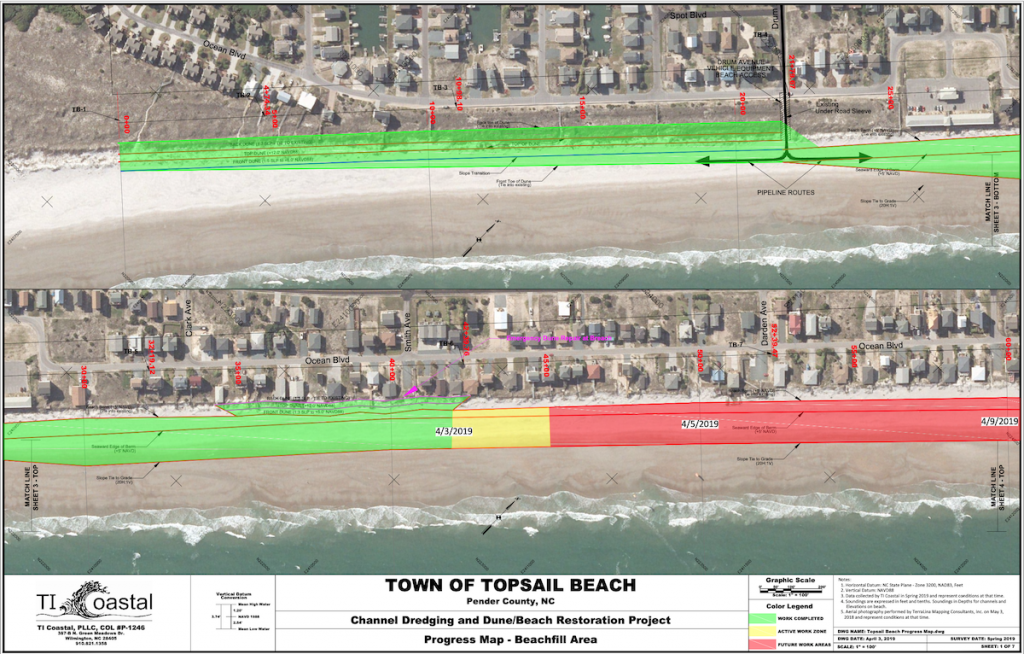 Beginning December 15h, 2019, Topsail Beach will undergo a major beach nourishment and channel dredging project. Contracted to Weeks Marine on October 4th, this project includes dredging a new Topsail Inlet and side channels within the Banks Channel. This is the second phase of the project known as the Storm Damage Reduction (SDR) Project and is scheduled to be completed in April 2020.
What to Expect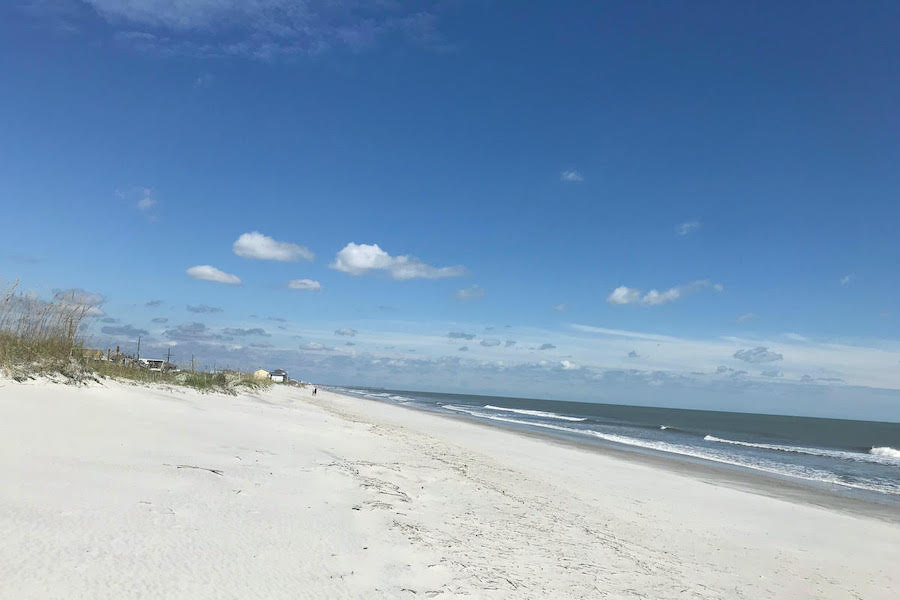 Residents and Topsail vacationers alike can expect heavy equipment and work across Topsail Beach at all hours of the day. While unsightly and cumbersome it may seem, there are a few silver linings. For one, once completed, expect a nourished and healthy beachfront across Topsail Beach. In addition, if you are in the area during the project, it is a great chance to see a modern marvel of engineering.
With an expected 2.2 million cubic yards of new sand on the beach, including the development of a new dune; Topsail Beach is poised to be stronger than ever!
We've included an An aerial look at a beach dredge in Norfolk, VA
What Does Dredging Mean?
Dredging is the removal of material, including sand, silt, gravel and other subaqueous materials from waterways. It is often used to keep waterways and ports navigable for both recreational and commercial users. Dredging inlets is an unending task. By removing sediment from the naturally accreting area, new sediment transported into the waterway will fill in its place, limiting supply down the coast. Usually, dredged material was transported offshore however environmentalists have discovered that by keeping dredged material within the active sediment system, particularly by dumping in areas needing beach nourishment, helps to battle erosion.
For a complete projection and timeline of events check out the Town of Topsail Beach's PDF Progress Map or to learn more about additional projects and information, visit their website at http://www.topsailbeach.org/