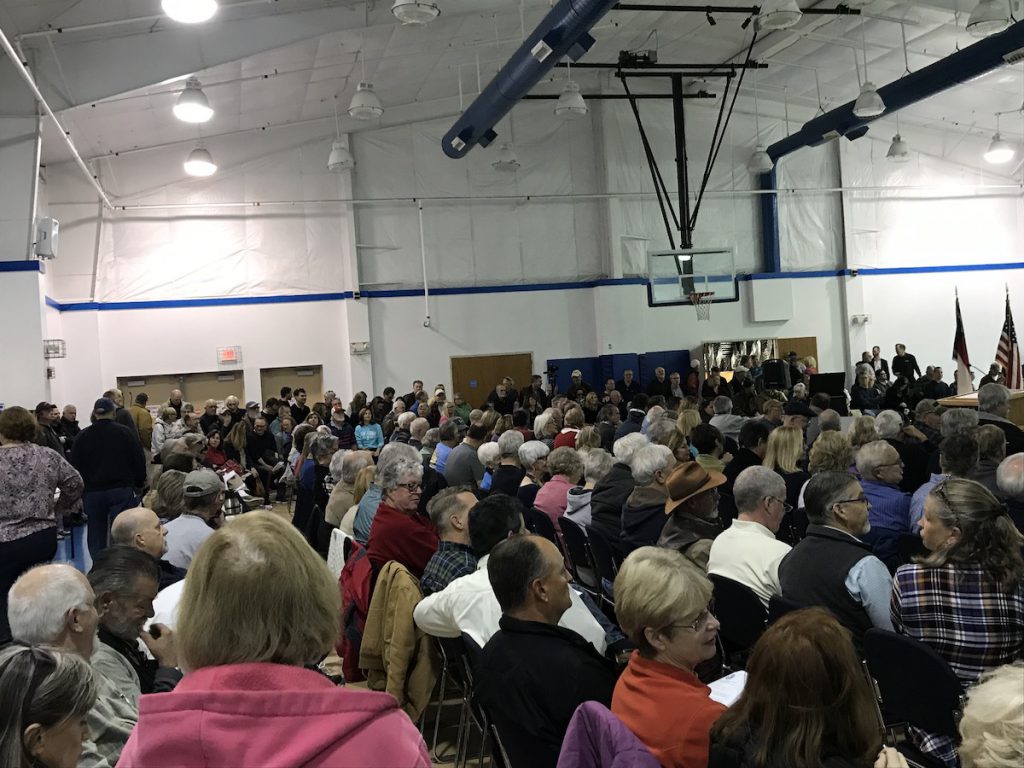 The town of Surf City held a town hall meeting on Friday, January 11th and the turnout was overwhelming. Hundreds of residents and business owners gathered inside the Surf City Community Center to listen to three planned proposals brought forth by TI Coastal LLC, a coastal engineering firm specializing in dredging efforts.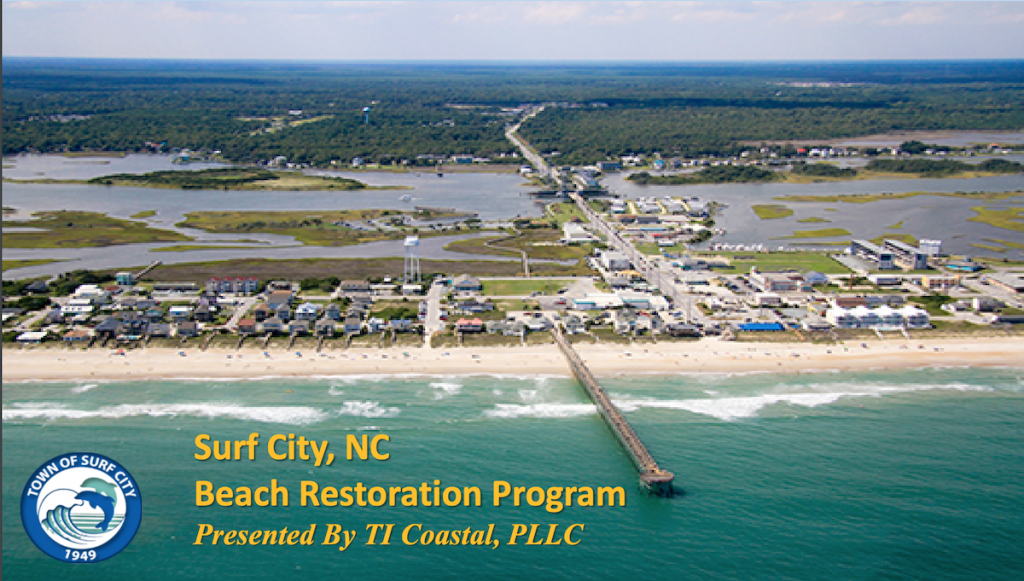 Mr. Chris outlined three separate programs, designed to provide continual efforts of beach and sand nourishment to the dunes, berms, and beaches. With varying costs for each, it was stressed that whatever the town decides it needs to be understood that these are not projects, rather on-going nourishment programs that will forever require maintenance and upkeep.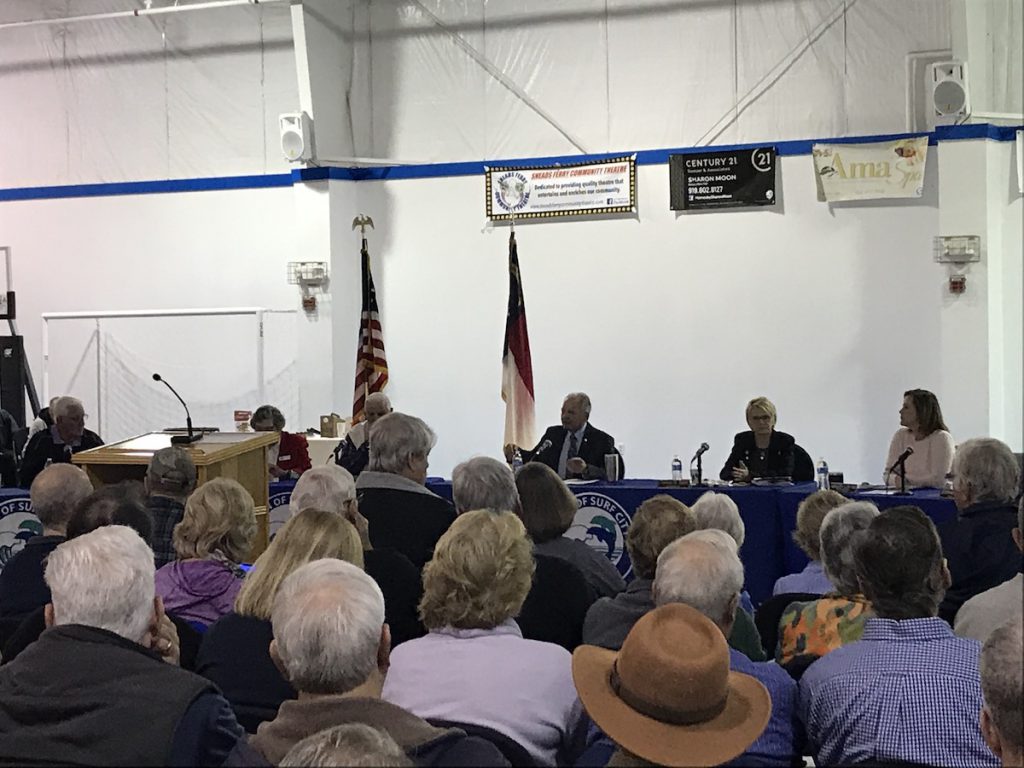 The entire Surf City council was in attendance to answer questions and comments from citizens. Prior to public comments, council members addressed current reserves, annual growth, and realistic expectations.
Following the open forum, council members convened and decided to move forward with a two part plan to restore the beaches.
According to the town's website, the council voted to proceed with the placement of sand berms in imminent critical areas. These areas will be identified specifically by TI Coastal in the coming days. If you are a private homeowner who wishes to purchase sand for your berm please contact Town Hall at 910-328-4131 or clerk@townofsurfcity.com. This process will go out to bid and will be up for bid acceptance at the March meeting. Sand should begin being placed back in the imminent critical areas in late March to early April. The council voted to still proceed with the private beach nourishment project with TI Coastal LLC slated to begin in 2020.
To learn more about the events that took place and complete beach nourishment information, please visit the Surf City Town Website.