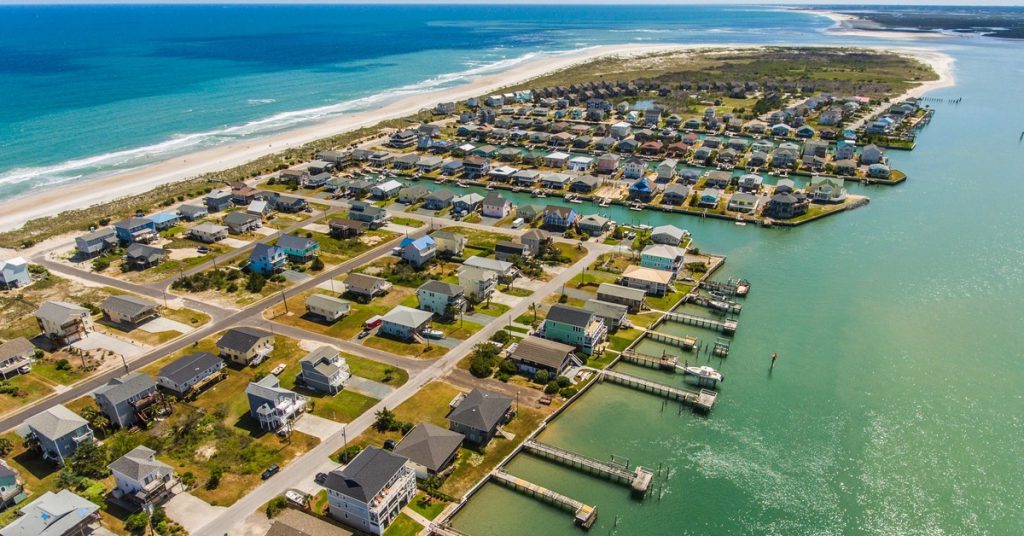 It's been shown that when times are volatile, and investors feel uneasy about the current and near-term future stability of a market, they flock to safer investments. Gold, silver, cash, and Bitcoin have been beneficiaries of these volatile markets, but the big winner, especially in our region of the country has been real estate.
While global travel was the first to take a hit from the fallout of COVID-19, and continues to suffer, more local and domestic travel, defined as travel within a 3 to 6 hour drive, has rebounded with abundance. And leading this rebound more than any other lodging sector in the country has been more traditional short-term/vacation rentals. With occupancy and income up for just about all of the properties we represent year over year, what started as a nightmare for vacation rental property owners, has turned into a saving grace for most.
Clean the actuator or mouthpiece at least once a week. Another treatment strategy is to treat early when the headache is mild or in highly selected patients even earlier when the nervous system is or will be vulnerable to migraine. The incidence of hypercalcemia was lower with abaloparatide than with teriparatide treatment, consistent with proportionally less bone resorption with abaloparatide kamagra 100mg. Gently tap the base of the device to loosen capsule if necessary.
At Carolina Retreats, we are a full-service modern hospitality and vacation rental management firm. We are not a real estate company that decided to further monetize their clients by "doing rentals" on the side. We eat, breathe, and sleep hospitality and vacation rental management, constantly educating ourselves and investing in our service capabilities to maximize our client's real estate investment goals. Our number one objective is to care for our clients homes as if they were our own, and professionally market, price, and book their homes through our many strategic partnerships and technology.

As a professional vacation rental manager, it is our personal responsibility to take care of your home, and to protect it when you are out-of-market. This trusted relationship should be based on critical factors, none of which is well executed by a national provider with thin local resources, or a company that dabbles in this highly complex business as a side service offering. That said, as a property owner, what should you expect from a professional vacation rental management company?
1. Leadership
A skilled team of experts in their field, including marketing, HR, maintenance, training and accounting support each property manager with advice and best practices in order to deliver the best service for your property.
2. Standard Operating Procedures
The best property management company should have proven operational procedures, which have been developed through years of experience. Procedures should include preventive maintenance programs, a full audit of all contracts and vendors, a transparent financial system and budget, and solutions that enhance the value and performance of your property.
3. Financial Stewardship
Look for a vacation rental management company with an internal financial management team led by accounting professionals that implement full trust accounting best practices.

4. Vendor Relationships
A property management company that has strong, long-held partnerships with quality service providers including housekeeping, HVAC, plumbing, and electrical. When issues arise after-hours, these relationships are invaluable.
5. Communication
Look for companies with 24/7 guest and owner support, and other forms of technology that allow you to communicate and get responses in a timely fashion.
6. Attention to Detail
From your property itself to the people who vacation in it, the right vacation rental management company will pay great attention to detail.
7.Responsiveness
Great property managers take the time to truly understand daily life in the communities and areas they serve. Same day call-back and modern day communications via text make a huge difference in overall guest and owner experience levels.
8. Commitment to Training
Expert property management and exceptional customer service can only be provided by a knowledgeable, unified and superbly trained team. Our team is led by notated professionals in our field through our leadership in the VRMA and NCVRMA.
9. Transparency
It is also important that your vacation rental management company operates under full transparency. The company should be able to provide you with disclosure on any affiliated companies it does business with.
10. Accountability
They should be open-minded, collaborative and continuously looking to improve their service offerings and customer service.

If you have any questions about quality protection of your beach rental property, we are happy to help. After all, we have a little experience in this area. Learn more how you can partner with us by visiting our End to End Management Solutions section.