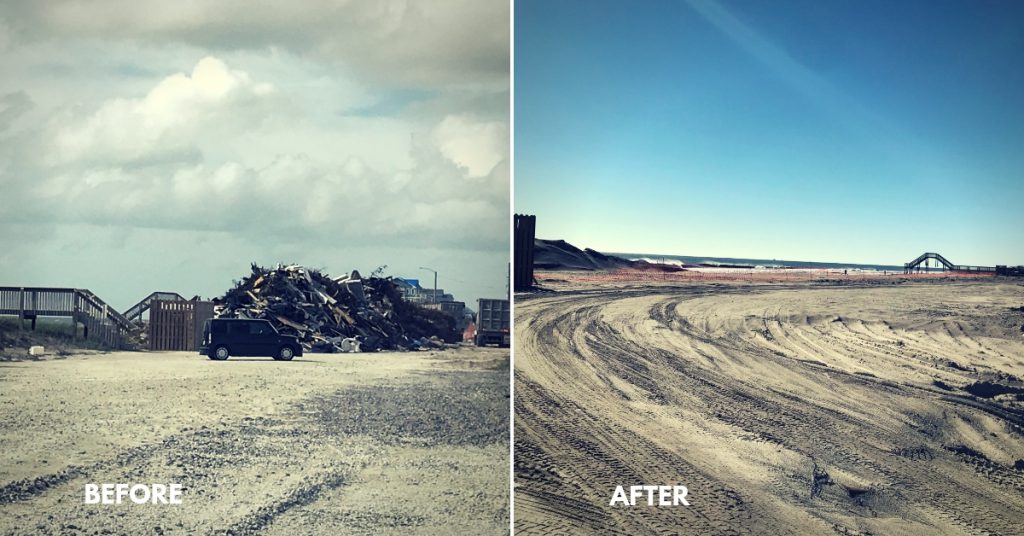 The negative impacts and reconstruction from our unwelcome visitor Hurricane Florence in September 2018 has most certainly been far-reaching and we continue to have impacts even as we enter into 2019. Regardless of what Mother Nature sends our way, we as a community continue to be #TopsailStrong and we are vigilantly working with local vendors and individuals to persevere!
We encourage open communication so that we are able to accurately advertise your homes' amenities and availability. We urge all of our owners to keep us up to date on any items you undertake and updates you may make whether they are related to damages your home may have suffered or over-the-winter updates you may complete yearly. If your home has been negatively impacted by Hurricane Florence or other unexpected events that may inhibit your home's readiness for the 2019 rental season, please email us at PropertyServices@CarolinaRetreats.com. Homes that we block for owner maintenance can be returned to availability earlier than the original dates in 2019 if work is completed earlier than expected, which is more beneficial and less complicated than having confirmed bookings in place with guests who will be unhappy if we have to contact them more last-minute to relocate to other properties or dates if work is not completed on schedule.
As always, you can log in to the OwnerWeb Portal to view your home's availability, current tentative and confirmed bookings, and owner blocks. If you do not have your Username and/or Password information for the OwnerWeb Portal, please email OwnerWebAdmin@CarolinaRetreats.com and this information can be provided to you with a temporary password for access.