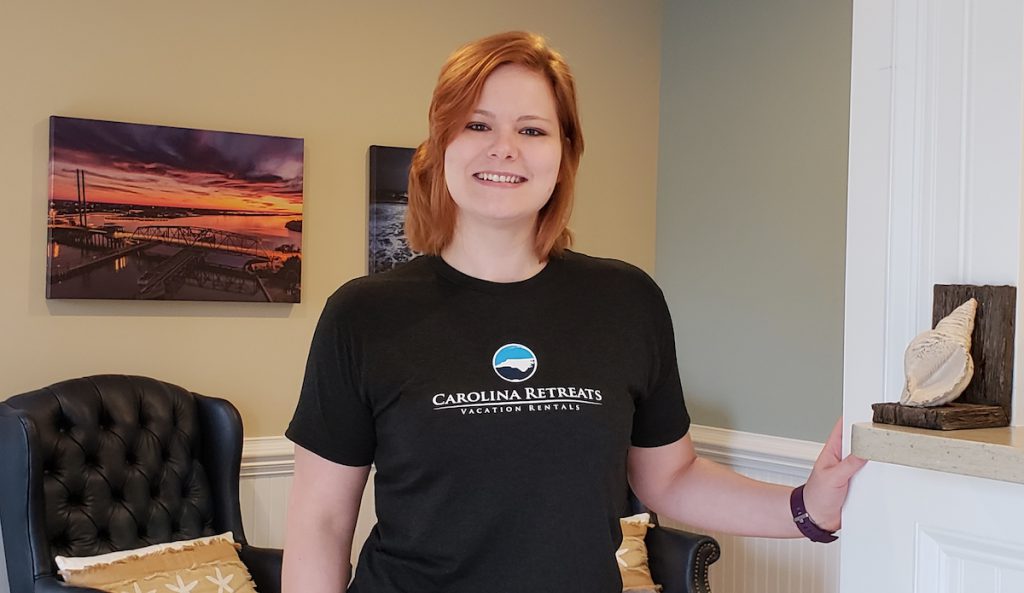 We recently sat down with our newly promoted assistant property manager, Jessica Soles-Moore to discuss what got her started within the vacation rental industry and her visions for the future of the medium.
How long have you lived in Topsail?
I have been a Topsail local for over 15 years. I grew up here, loving Topsail Island and all things Surf City. There is no place I'd rather call home!
How long have your worked for Topsail Realty, and in what roles?
I started my career at Topsail Realty in May of 2018 as a Vacation Planner. I love the energy of such a fast paced and detail oriented position. There is always something to do when you are the customer's first point of contact. As our company is growing, I transitioned into my current role as Assistant Property Manager.
What is your favorite part about the vacation rental industry?
My favorite aspect of working in the vacation rental industry, Topsail Realty specifically, is the personal relationships we build with our home owners and guests. Our focus on short term vacation rentals allows us all to work together as a team to ensure that the homeowners we represent are getting the most of their investment as well as ensure that our guests find the perfect vacation home to suit their family's needs! I love when I get the opportunity to really know one of our clients – where they are from, why they love topsail, even what their favorite restaurant on the island is! The more we know about a client, the more we can truly understand their goals and cater our services accordingly!
What is it like working with Danny? What have you learned?
There is never a dull moment with Danny in the office! Danny has a never ending sense of humor that makes the work day fly by. He's got an eye for detail and an instinct that only comes with experience.
I wouldn't know where to begin to talk about things I've learned so far at Topsail Realty. I love to understand the bigger picture of how and why things work the way they do, which is particularly helpful in a team environment like ours here at TRV. Because we all work together so closely, we all get to know a little bit (or a lot) about each other's roles in the grand scheme of things. We all learn something new every day!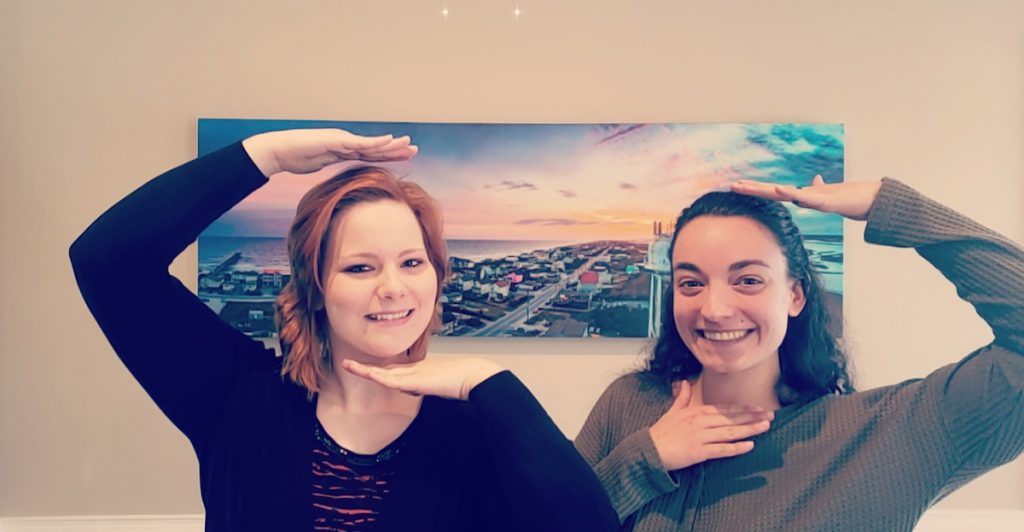 What are your personal goals in your new role this year?
I am currently working towards obtain my real estate license; I very much look forward to taking the state exam in May, 2019! I am excited to grow with the company and learn even more from Danny and all of my teammates!