From its limitless customizations to the nostalgic feelings it brings, pizza is a classic crowd-pleaser that will never go out of style. We can happily report that your stay in Oak Island is full of dreamy pizza options!
This casual and friendly island destination is just a short drive away from popular getaway spots like Pleasure Island, and Carolina Beach is one of the top fishing destinations in the area. Because of this, it will come as no surprise that much of the best Oak Island cuisine is inspired by the fresh catch of the day. But what if your traveling companions are craving something different?
The traditional mouthwatering take on pizza that these six restaurants offer will surely answer the call of hungry bellies. From the Pizza Shack's Mexican specialty pizza to the focaccia-inspired Grandma's Pizza at Sebby's, let us guide you through the best slices of pie to be found in Oak Island!
Pizza Shack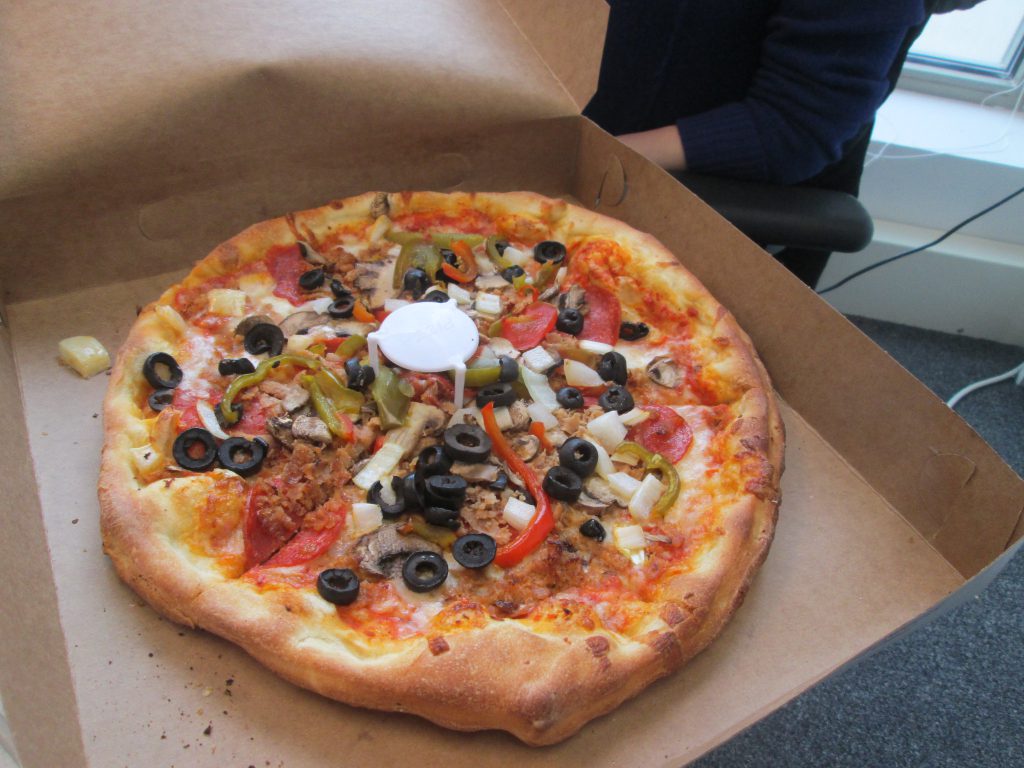 One of the great things about pizza is that there is a seemingly endless number of toppings that can be used to create the perfect pie. So whether you're the type who combines crispy bacon with pepperoni or you're a rebel who loves artichoke hearts, the Pizza Shack has you covered.
Their menu focuses on all American classics and gourmet pies with favorites like the Buffalo Chicken or Greek White, known as crowd-pleasers.
The Pizza Shack is cash only and is open Wednesday through Saturday from 4 pm to 10 pm.
Pepperoni Grill at the Beach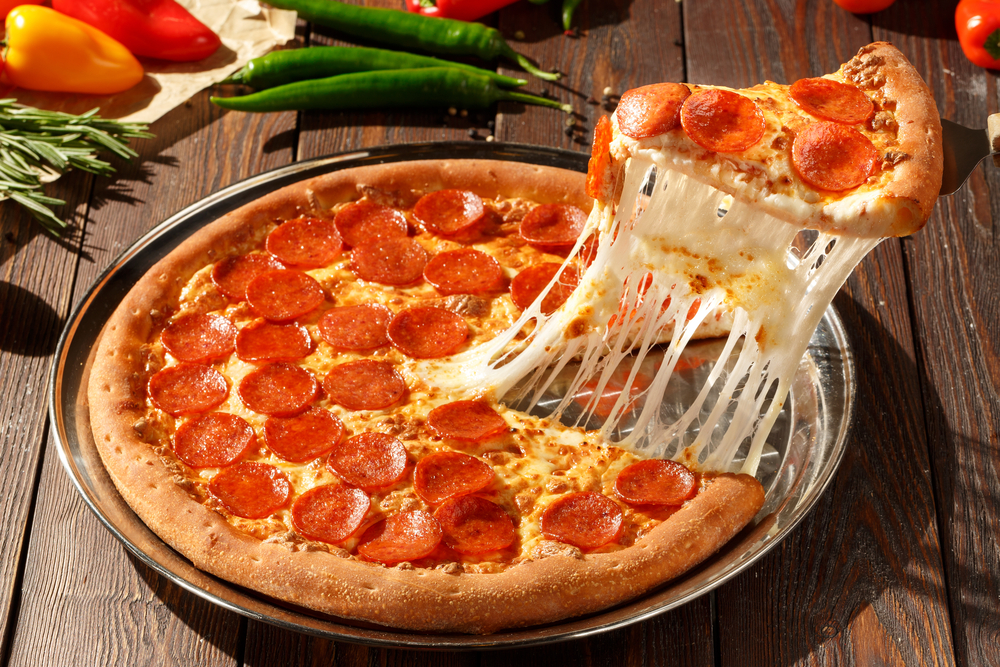 Pepperoni Grill at the Beach boasts an extensive list of topping choices and bold flavors for their gourmet options while also being the closest option to the shore. So it's not a mystery why this lands at the top of Oak Island's pizza options. The pizzas are made-to-order with daily made pizza bases, an authentic pizza experience from a neighborhood favorite.
This is a great option if you are looking for a more extensive menu that ventures past pizza. The menu here also features unique appetizers like Green Bean Fries and Fried Pickle Chips, while those looking to go carb free can try the Greek or Fried Chicken BLT Salad.
If you're looking for some sweet, sweet 'za, head down to Pepperoni Grill and enjoy the best pizza at the beach.
Sebby's Pizzeria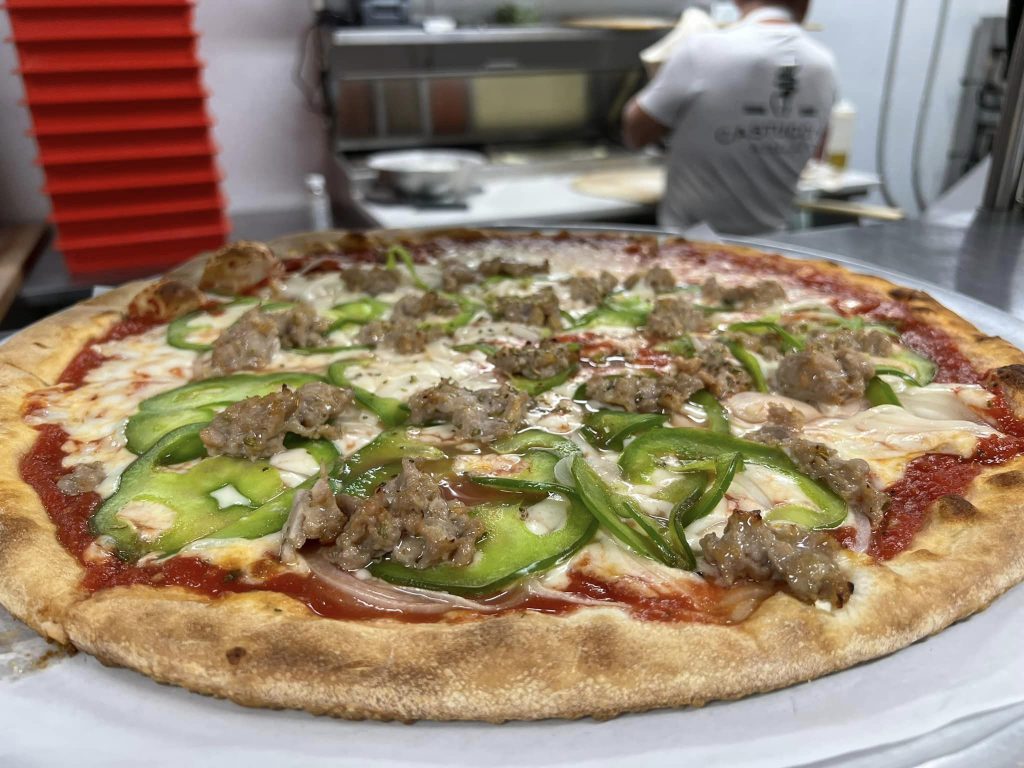 Just a five-minute drive from Oak Island Beach, you'll find Sebby's Pizzeria- a popular family-style pizza spot nestled in the heart of nearby Southport, North Carolina. Sebby's is the perfect option for a bit of a more upscale pizza experience.
Add a touch of sophistication to your usual pizza order with the Broccoli Rabe and Sausage pizza featuring ricotta cheese and an olive oil and garlic sauce base. Or try pizza the way the Italians intended with the Genua, which pairs provolone cheese with soppressata salami and prosciutto ham.
Also, be sure to try their signature Grandma Pie a perfectly minimalist square focaccia-style pizza with Italian herbs, mozzarella, and garlic sauce.
Beach Road Pizza and Wings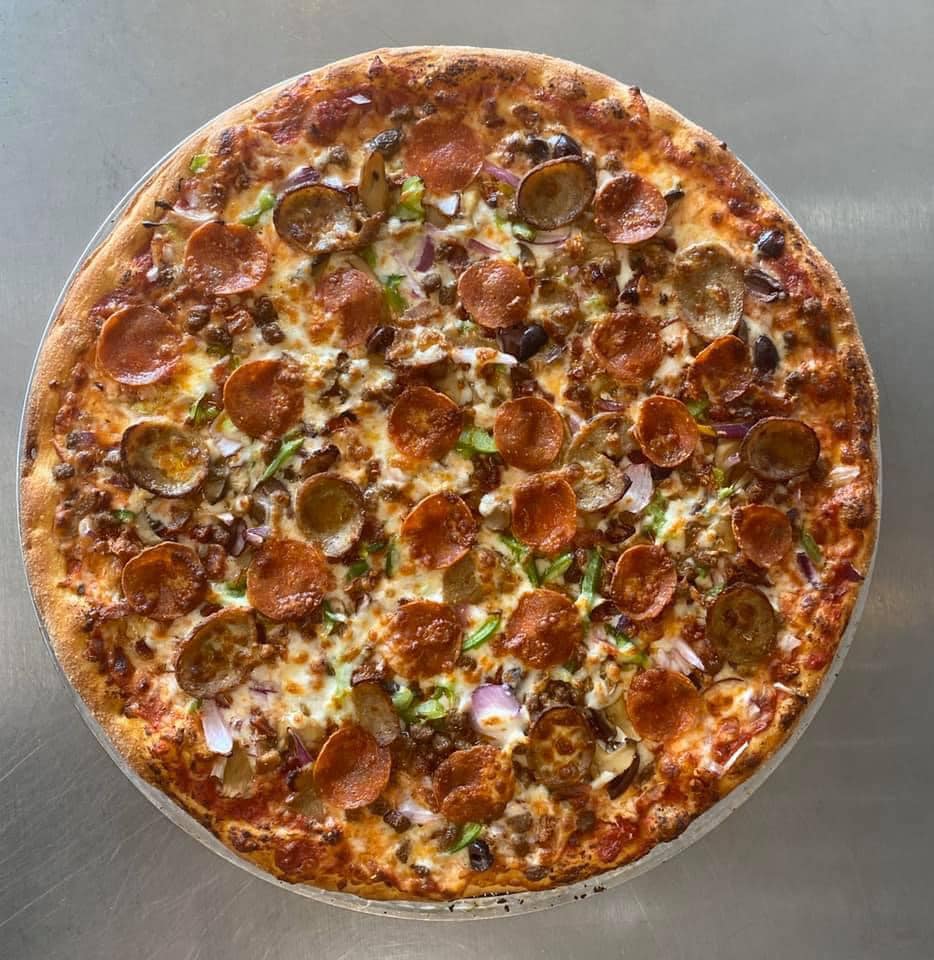 Another nearby favorite is Beach Road Pizza & Wings. This casual beachy locale is the perfect spot to grab a bite while enjoying the sunny Southport area just 10 minutes from Oak Island.
The Beach Road Pizza & Wings menu specializes in tasty wings and pizza with classic flavors and unique combos like the Beach Roach special featuring sausage, ham, beef, and a heap of vegetables for balance!
Choose from flavors like garlic parmesan, spicy ginger, and teriyaki for wings. Plus, you can choose from a variety of sauces and rubs to make your wings even more flavorful. The casual and friendly atmosphere and the outdoor picnic benches make this spot a great place to enjoy a relaxing meal.
The prices are reasonable, and the staff is always happy to answer any questions you may have. The casual atmosphere and delicious food make it a great spot for a quick lunch or dinner.
49th Street Grill, Bar, & Patio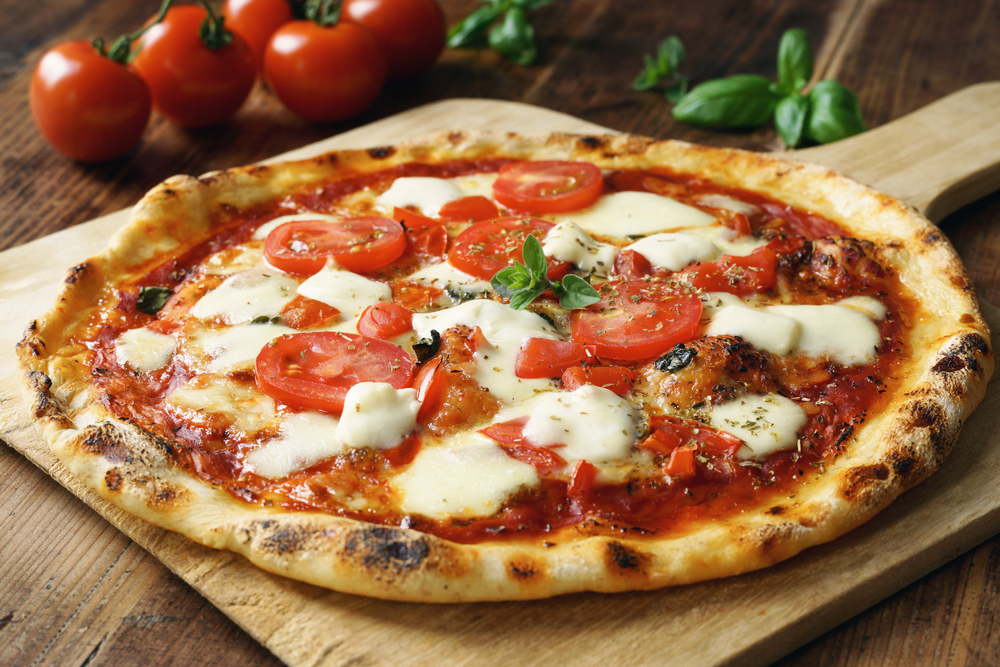 49th Street Grill, Bar & Patio is not an exclusive pizza spot, but they do serve up delicious pies. Additionally, they have a full bar, offering a selection of craft beers and a wide selection of wines making this perfect for date night. The atmosphere is relaxed and inviting, and the pizza is made in-house with fresh ingredients.
Whether you're looking for a casual pizza night, a happy hour hangout, or a romantic evening under the stars, this establishment has something for everyone.
From appetizers like Wonton Tacos and Encrusted Ahi Tuna to main courses like pizzas, savory flatbreads, and "Handhelds," which are sandwich-inspired meals, there's enough to choose from to keep you coming back many times over.
The bar boasts a wide selection of craft beers, wines, and even cocktails. No matter what the occasion, 49th Street Grill, Bar & Patio will provide a fantastic dining experience.
Domino's Pizza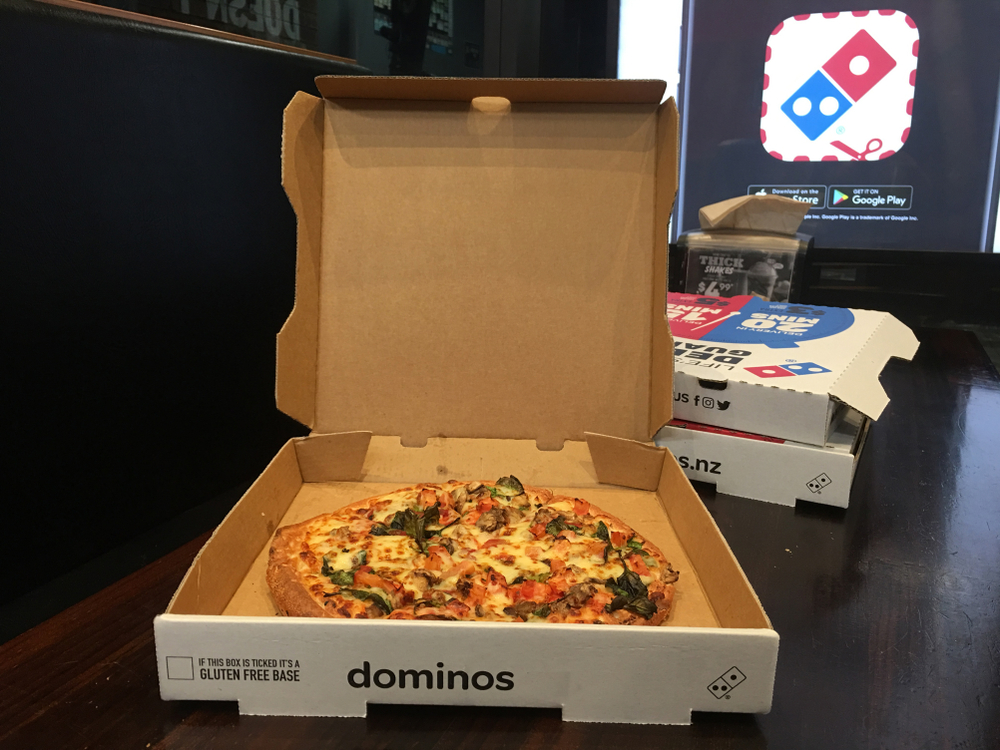 Fresh, reliable, and consistent, Domino's is still a solid choice for a slice of pizza in Oak Island. This is especially true if you are hit with a pizza crazing late at night, as this branch stays open until midnight.
This location offers sit dining, take away, and pick-up options making it a great choice for a quick bite, pizza picnic at the beach, or to take back to your vacation rental.
Your Favorite Slice Awaits in Oak Island
When it comes down to it, pizza is a food that can bring people together, especially when it comes to reaching a group consensus for dinner! Like your go-to pizza slice of choice, your vacation home rental should exceed expectations and keep you returning!
Let Carolina Retreats help you find your vacation home away from home.