Hammocks Beach State Park is a beautiful and serene outdoor paradise just north of North Carolina's Topsail and Pleasure Island coast, near Emerald Isle. With more than 10 miles of pristine beach and secluded islands, this is the perfect place to leave the mainland and enjoy the great outdoors.
If you are staying at a vacation rental around Topsail Island or Pleasure Island, taking a day trip to Hammocks Beach State Park is easy and fun. This state park is located just off the mainland and is accessible by land or by water.
From biking and walking trails to swimming, kayaking, and more, there's something for everyone at Hammocks Beach State Park. Heading to this beautiful sprawling park is a convenient day trip that will be a hit with the whole family! Here is your guide on how to get there, where to explore, and what activities await!
About Hammocks Beach State Park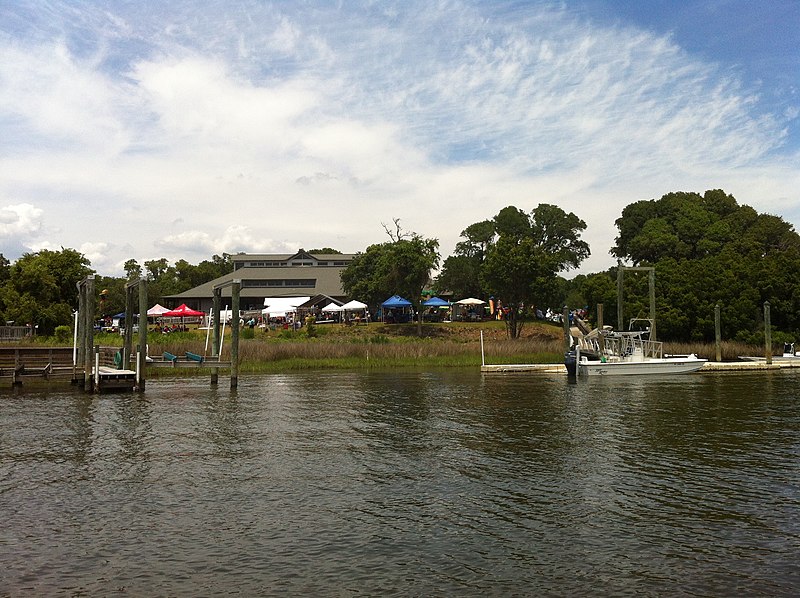 This gorgeous state park comprises several barrier islands (Bear Island, Huggins Island, Dudley Island, and Jones Island) off the coast of Swansboro, North Carolina, each with its own diverse ecosystem.
You'll be greeted by marshlands, maritime swamp forests, tree-lined hiking trails, and of course, windswept beaches lined with pillowy dunes. Apart from the spectacular nature the area offers, it is also rich in history.
Native Americans and Explorers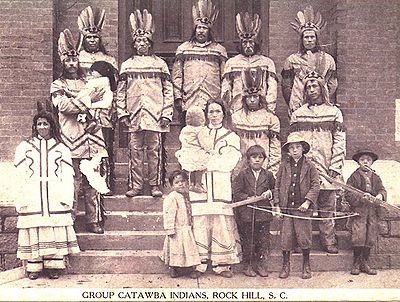 Native Americans living in the coastal region of North Carolina historically used the waterways to travel by dugout canoes. They fought against colonists in the Tuscarora wars.
Later, pirates and Spanish privateers frequented the area and attacked merchant ships, with Blackbeard being one of the most notorious pirates. To protect themselves, the colonists built forts, one of which was near Bear Inlet in 1749, but it has since disappeared.
The Civil War and WW II
Bear Island and Huggins Island also have a long military history. During the Civil War, Confederate troops used Bear Island to defend it against Union soldiers and built an earthwork fortification on Huggins Island to protect Bogue Inlet.
During World War II, the Coast Guard used Bear Island to monitor German U-boat activity. The earthen embankment from the earthwork fort on Huggins Island still remains and is the only unspoiled example of Confederate fortifications on the North Carolina coast.
Private Acquisition
Later on, Dr. William Sharpe of New York acquired Bear Island in the early 20th century. He intended to will it to his friend, John Hurst, but Hurst convinced him to donate it to the North Carolina Teachers Association.
The association tried, unsuccessfully, to develop the island, so they donated it in 1961 to the state of North Carolina to turn it into a park. In 1964, the Civil Rights Act made the park open to all people.
The area's long and interesting history has shaped it into the iconic destination it is today. From daily beachgoers to tourists, the park continues to be a popular spot of recreation for locals and visitors alike. Visitors can also take self-guided tours of the old campground and the ruins of an old hotel dating back to the early 1900s. This is an especially interesting destination for history buffs.
Getting to Hammock Beach State Park
Getting to Hammocks Beach State Park from Topsail and Pleasure Island is an easy and enjoyable cruise along the road to Swansboro. The park is located in Onslow Country, about 19 miles southeast of Jacksonville, on the southernmost tip of Onslow Bay.
It takes approximately an hour to drive from Topsail Island or two hours from Pleasure Island to reach the park.
By Car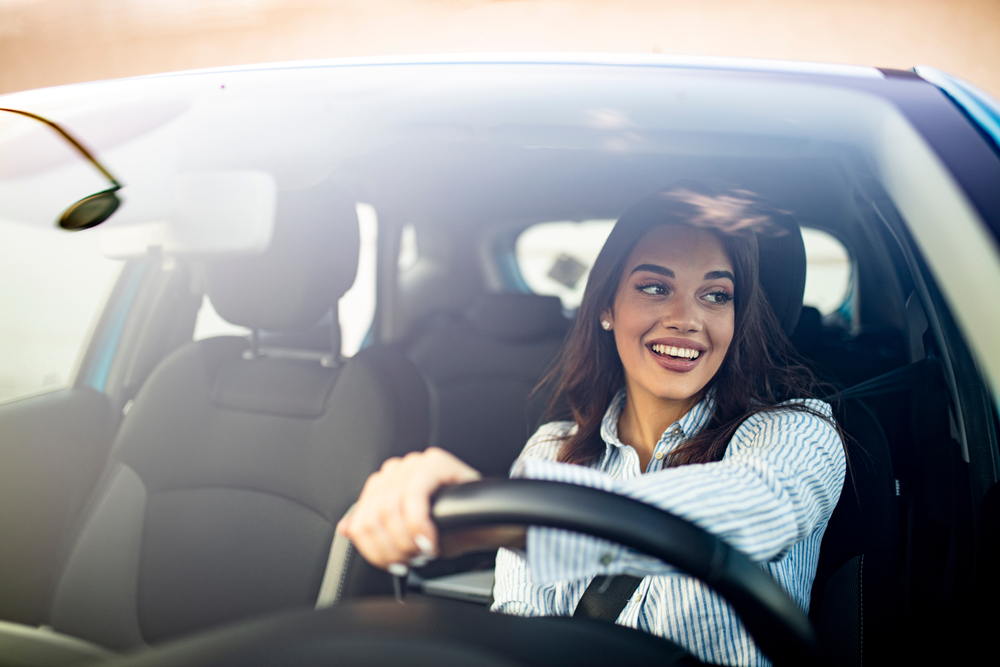 From Pleasure Island simply take Highway 17 past Carolina State Beach Park and across the new high-rise bridge over the Intracoastal Waterway. From there, follow the NC-24 north to Swansboro and take its continuation as NC-24 N.
From Topsail Island, you'll go through Surf City to join NC-24 N and follow along until you reach the Hammocks Beach State Park entrance.
Once you arrive, you'll be treated to one of the most beautiful beach areas in North Carolina. With its 3 miles of unspoiled shoreline, this pristine park will take your breath away. It is a simple, scenic drive that is definitely worth the trip!
By Chartered Boat
The intercoastal waterway provides a scenic boat trip as an alternative route, so be sure to check out local charter services for your trip. Pogies Charters and Rentals is one option to get you around the islands privately.
The Ferry at Hammocks Beach State Park
There is a ferry system that connects Hammock Beach State Park on the mainland to one of its barrier islands famous for camping and hiking.
The 20-minute roundtrip passenger ferry ride takes passengers to the park's main attractions, including the iconic Bear Island, where visitors can get an up-close view of the wild horses, as well as enjoy the pristine white sand beaches and spectacular sunsets.
The ferry also offers a regular schedule of nature cruises, showcasing some of the most diverse ecosystems in the region. Check the ferry schedule for current sailing times.
Additionally, the Friends of Hammock and Bear Island (FHBI) runs Marsh Cruises from September to November each year. A local naturalist will guide passengers on a two-hour interpretive tour through Bear Island, Huggins Island, and Swansboro.
Activities Around Hammock Beach State Park
Once you get to Hammocks Beach State park, you'll find plenty of activities for the whole family. Kayaking, hiking, and swimming are just a few of the popular pastimes.
The park is also home to various wildlife and vegetation, so nature lovers can explore the area to their heart's content. For a fun family adventure, rent a boat or kayak and go explore the park's three secluded islands. After a day of exploring, relax and enjoy a picnic lunch with the beautiful views provided by the park.
Here are some of the top things to do on a day trip to Hammocks Beach State Park.
Swimming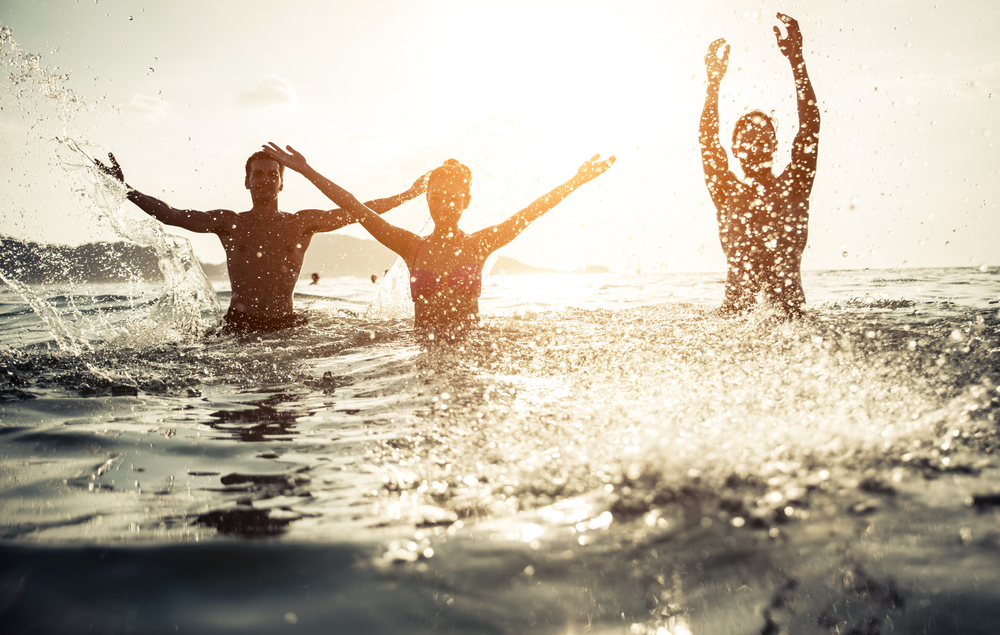 Hammocks Beach State Park has three miles of protected beaches, making it an ideal spot for year-round swimming.
The crystal clear water is filled with marine life, and the sun's warmth is hard to beat. Visitors can swim in the calm ocean waves or venture further up the estuary creeks filled with exciting wildlife.
It's a great way to beat the summer heat, and there are plenty of beach activities to keep swimmers entertained. The calm, protected waters make it a great spot for the whole family to take a dip and cool off. And to top it all off, the park's natural beauty is breathtaking.
Kayaking and Boating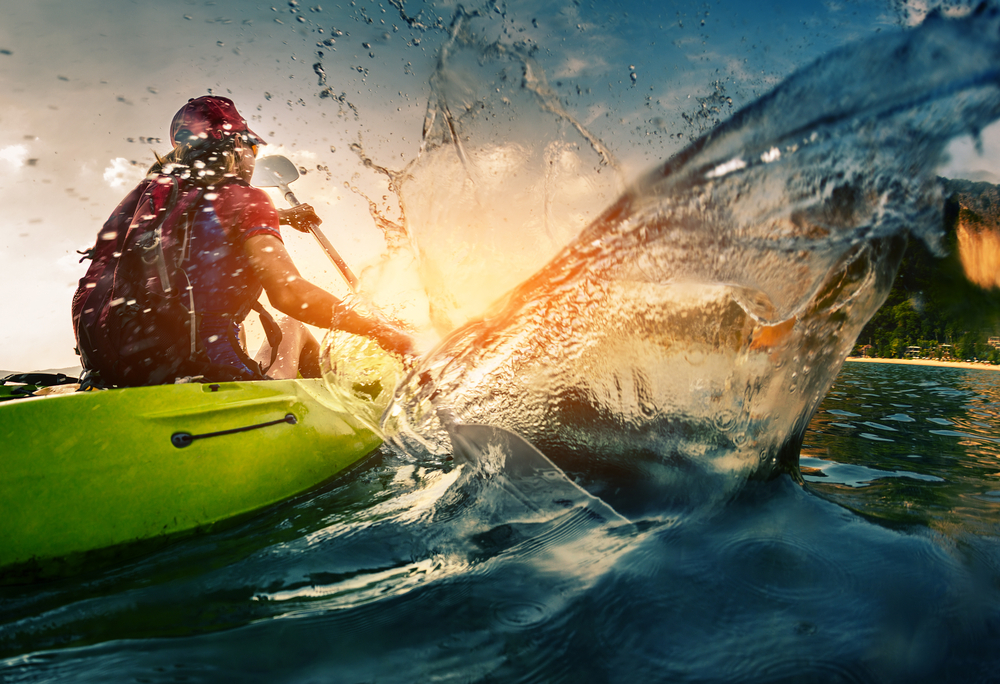 With its access to the Intracoastal Waterway, Hammocks Beach State Park has a few good kayak launch spots for boaters to set out on a kayak, canoe, paddleboard, or small motorized private boat.
Boaters can enjoy paddling around the shoreline and exploring the ecology of the nearby barrier islands or maybe even catching a glimpse of the park's resident bottlenose dolphins.
The calm, crystal-clear water of Hammocks Beach allows visitors to enjoy a peaceful and serene day out on the water on rented gear or a private boat. With its gorgeous scenery and relaxing atmosphere, Hammocks Beach State Park is the perfect place for a day of boating.
Hiking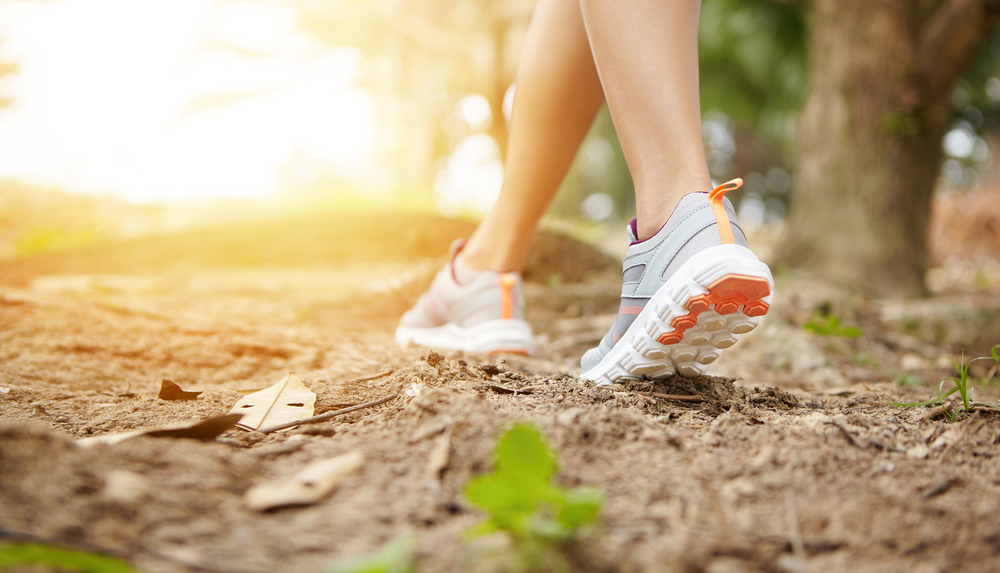 Hammocks Beach State Park is an amazing place to go for a hike, and you can easily mix and match some aquatic fun with some trailside adventure.
For nature lovers, the park is home to a 5-mile hiking trail system open year-round that leads through maritime forests, between marshes, and along beaches. The trails are relatively easy to traverse and offer great opportunities for birdwatching and wildlife viewing.
From wooden bridges to sandy paths, you can take your pick of different trails to explore. Don't forget a stop at the Park Office visitor center to pick up some information and get oriented.
Along the way, you'll be able to enjoy stunning views of the Intracoastal Waterway and the Atlantic Ocean. You'll also get to see some amazing wildlife, like Red-tailed Hawks soaring above and small crabs scurrying along the shore.
In general, backpacking at Hammocks Beach State Park and the outer islands is a great way to experience North Carolina's maritime beauty.
Fishing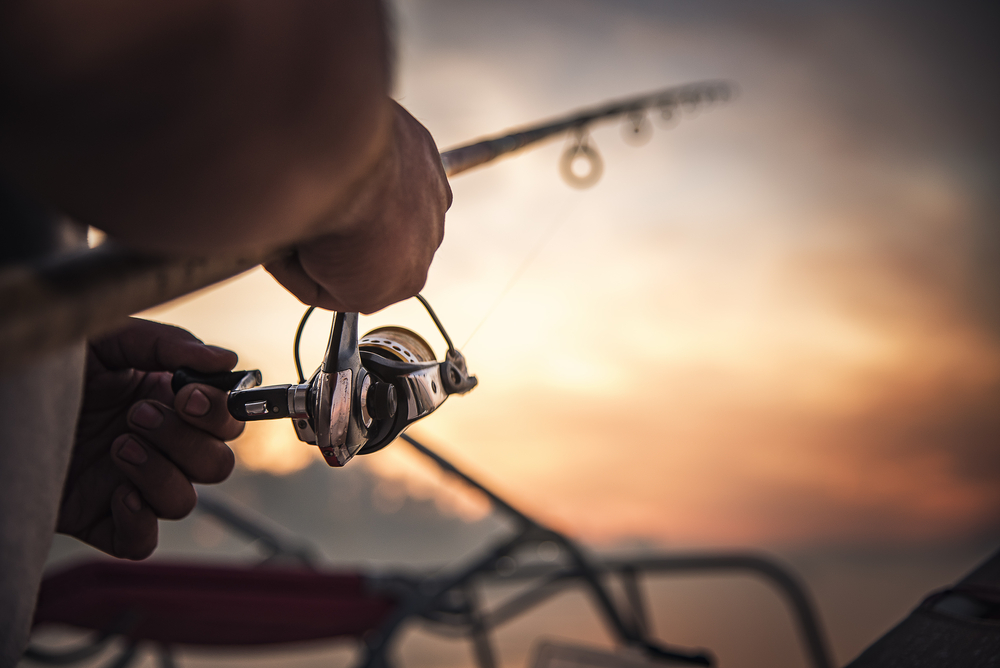 Fishing is also a popular activity at Hammocks Beach State Park, with species such as flounder, red drum, sea trout, and bluefish all available in local waters.
Hammocks Beach State Park is a treasure trove of fish, with the estuarine waters home to a wide variety of species.
Lured by the variety of fishing opportunities, anglers can find plentiful red drum, spotted seatrout, and flounder.
There are fishing piers on both the Bogue Sound side and the Onslow Bay side of the park, so anglers can cast a wide net and try to snag the big one! The park also offers several boat launches and kayak rentals so you can fish on the water along the paddle trails.
As always, anglers should pay close attention to local regulations when fishing in any of the park's waters!
Have a Picnic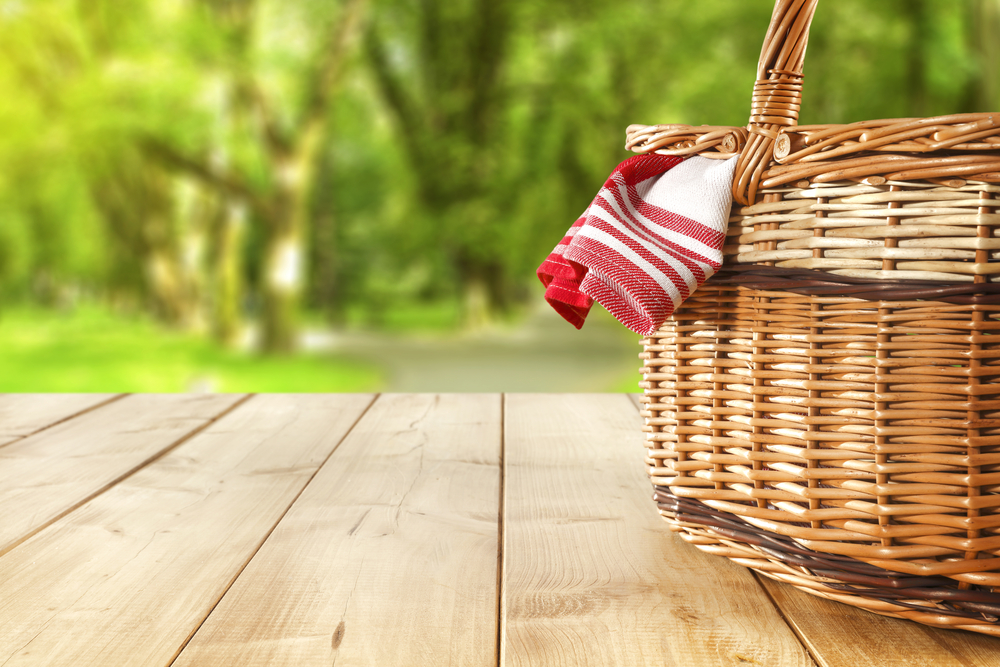 Hammocks Beach State Park is the perfect destination for a memorable outdoor picnic!
Because the park is set up to accommodate camping, there are plenty of picnic tables and various grills and fire pits to use; you can cook up a delicious meal in the great outdoors.
Take a Day Trip to Hammocks Beach State Park
Hammocks Beach is known for its rich history, wonderful wildlife, and of course, its natural beauty. Visiting the park can be an unforgettable experience for all who explore its many offerings.
Whether you're looking for a day of fun in the sun or a unique history lesson, this secluded and peaceful park is sure to please. With the nearby boat rentals and nature trails, everyone can enjoy something here. It's the perfect day trip from your vacation rental in Topsail or Pleasure Island!