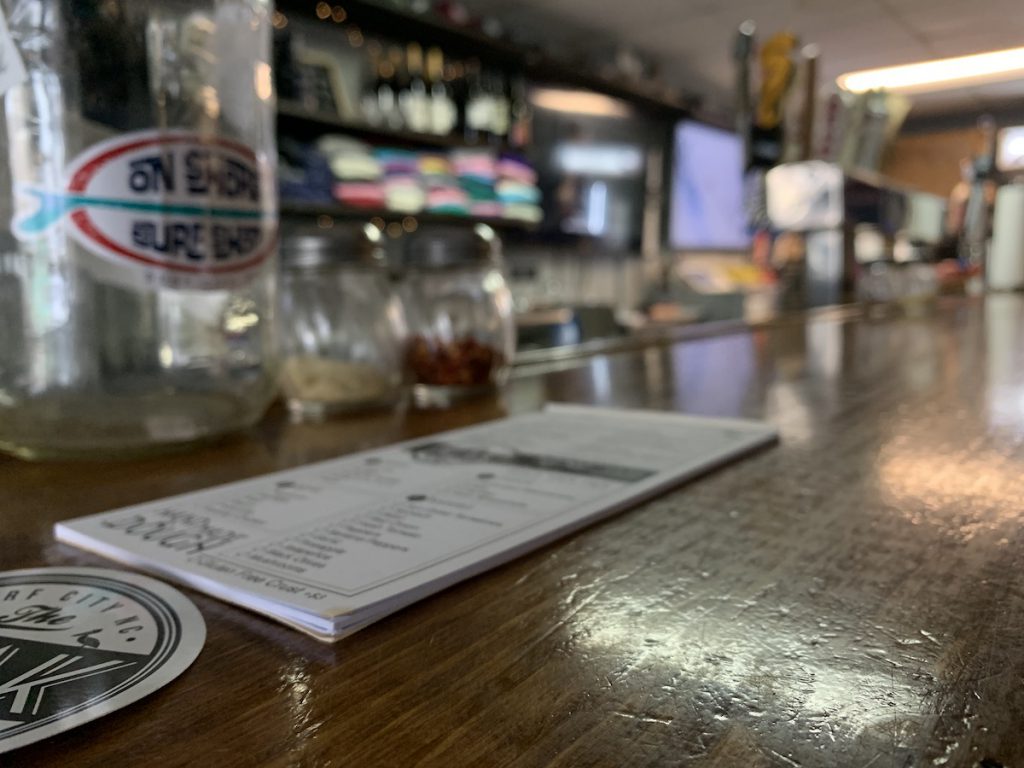 Surf City, NC: Located in the very heart of Surf City, NC, is The Peak Taphouse and Kitchen. A quaint bar and hangout located on Roland Avenue in the center adjacent to the Surf City IGA. This modern era bar is complete with several beers on tap along with a plethora of distinguished IPAs and other craft beers in cans. In addition, The Peak creates fantastic pizzas, flatbreads, and seasonal fare. If you're looking for a great place for a quick drink, or a gathering amongst friends, The Peak is a fine recommendation.
Patient factors may also contribute to decisions about thebest AE management strategies, as some patients may be more sensitive to AEs and thus quicker to stop taking their medication. As with other antimicrobials, delafloxacin can cause Clostridium difficile–associated diarrhea. We can have your pet's medications made into flavored, easy-to-administer treats https://apotheke-online24.org/. If you use it after the expiry date has passed it may not work as well.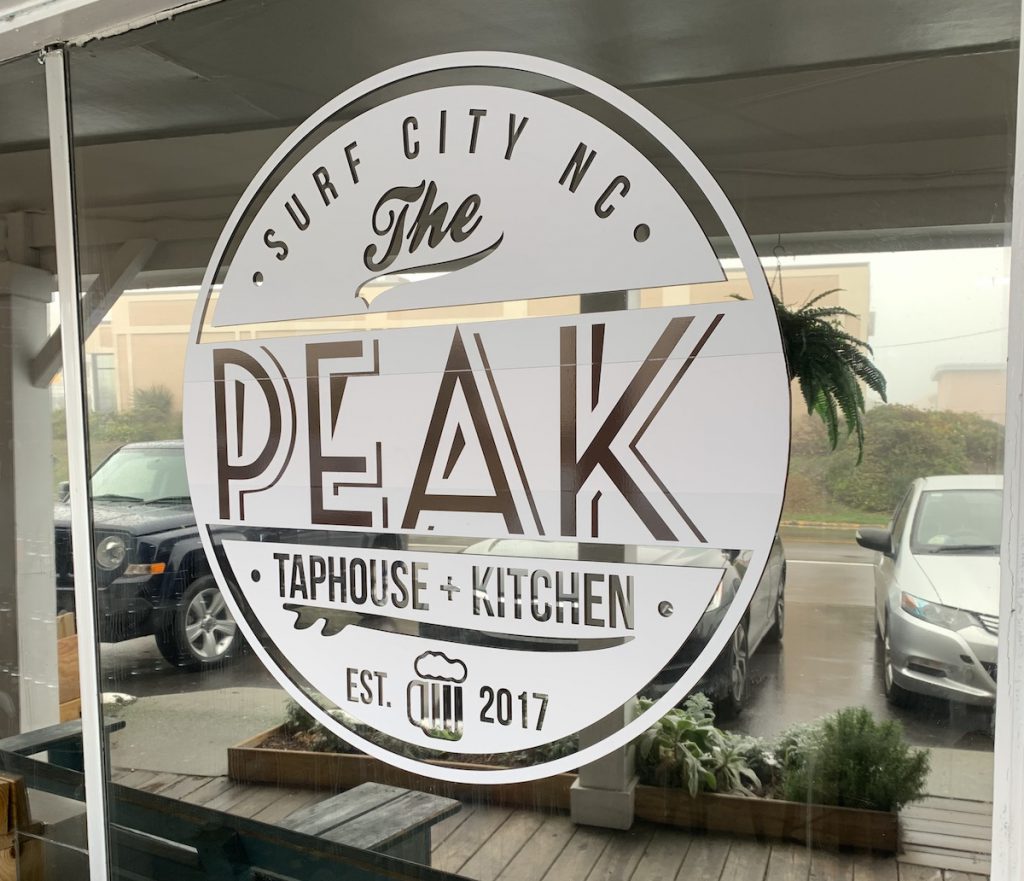 A cozy atmosphere from the beginning, Peak's welcoming bar features several seasonal taps along with walls lined with several local NC brews. Bring your growlers and fill up on your favorite IPA or stouts, as The Peak offers great craft choices for every type of vacationer! Located one block from the Surf City Fishing Pier, Peak has a comfortable locals feel with all the foot traffic of every vacationer around downtown Surf City. Opened in 2017, this kitchen and bar is a no frills, highly eclectic dive bar. Sit down on the bar side for a lively time or choose the kitchen side for a more private atmosphere.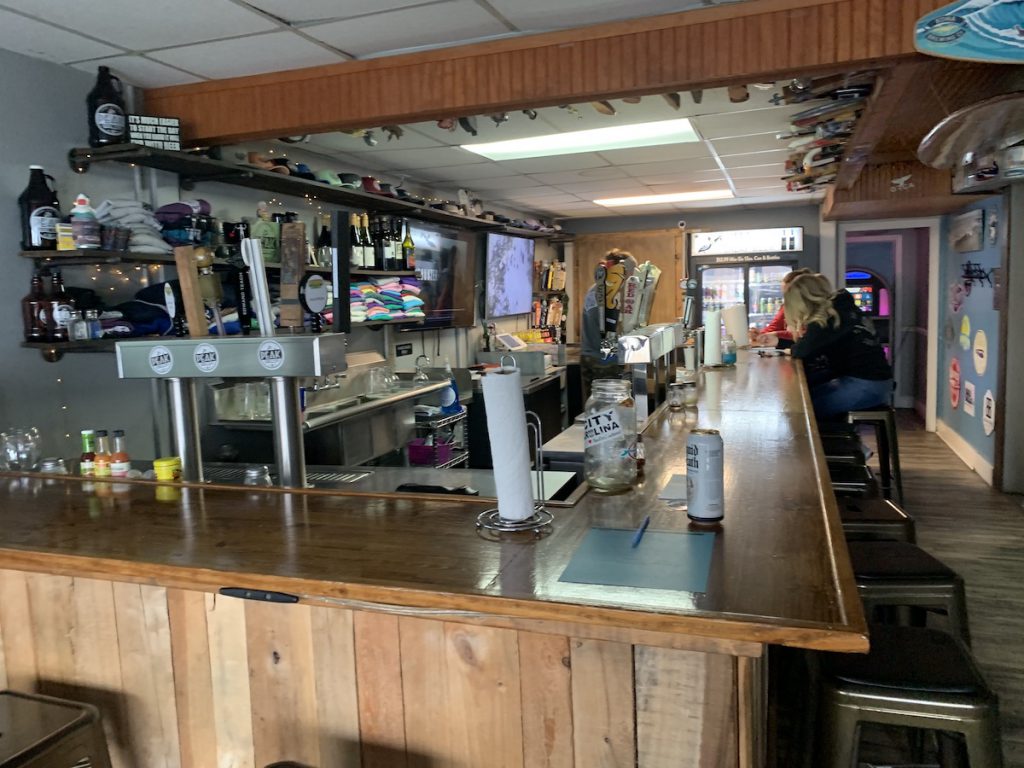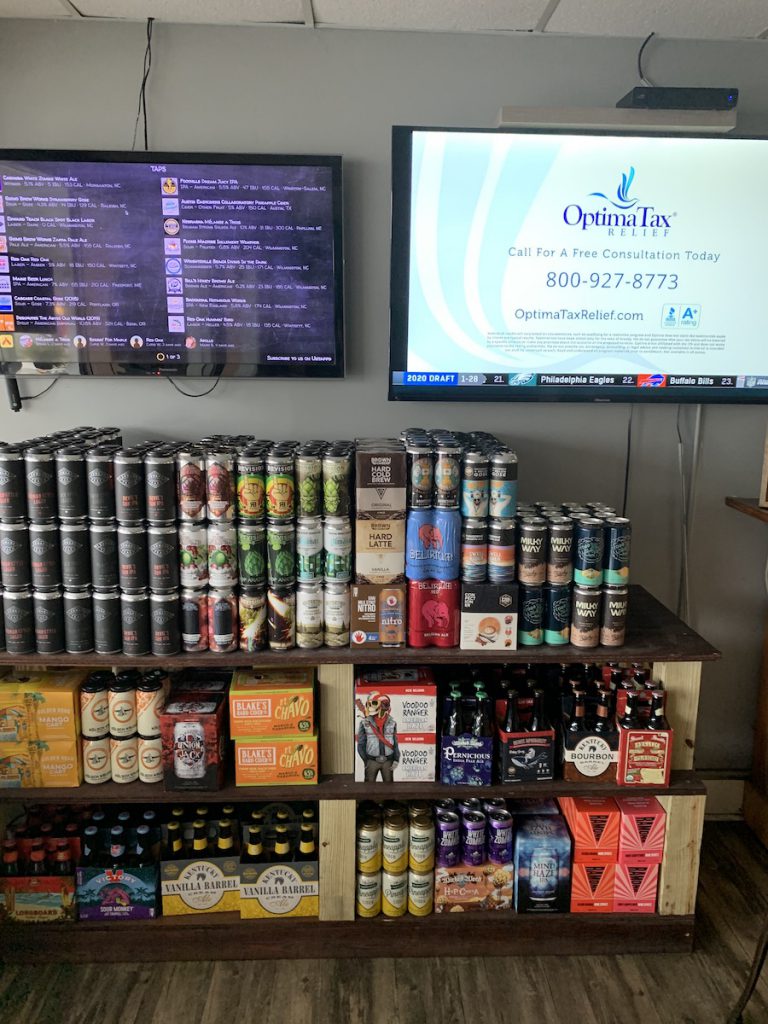 The other side of Peak features comfortable seating, a classic Ms. Pacman arcade machine as well as the kitchen area where all the amazing pizza creations take place. On this particular day we went with the spinach, basil and bacon with white sauce. With unlimited topping choices at no extra cost, this place knows how to keep us coming back!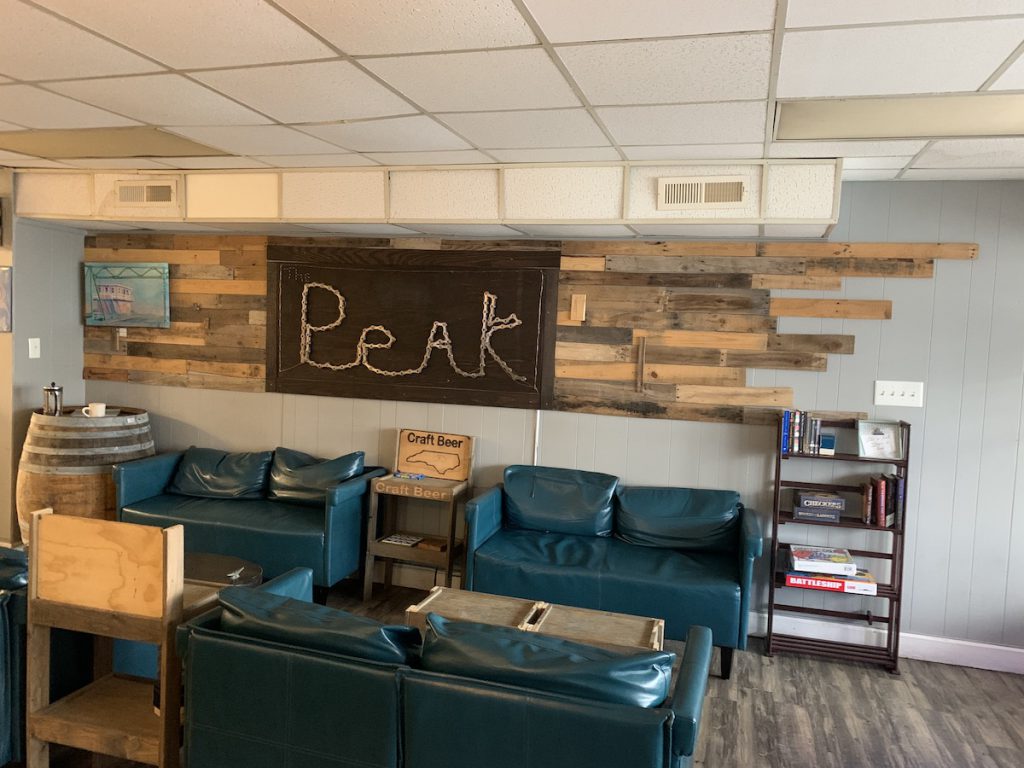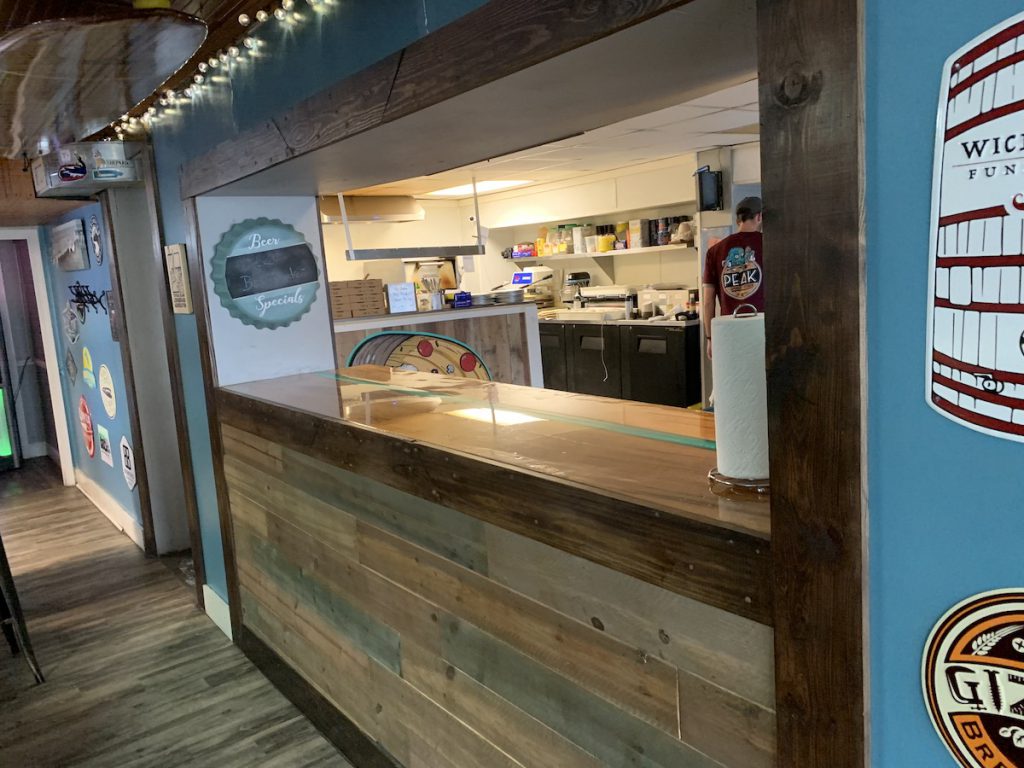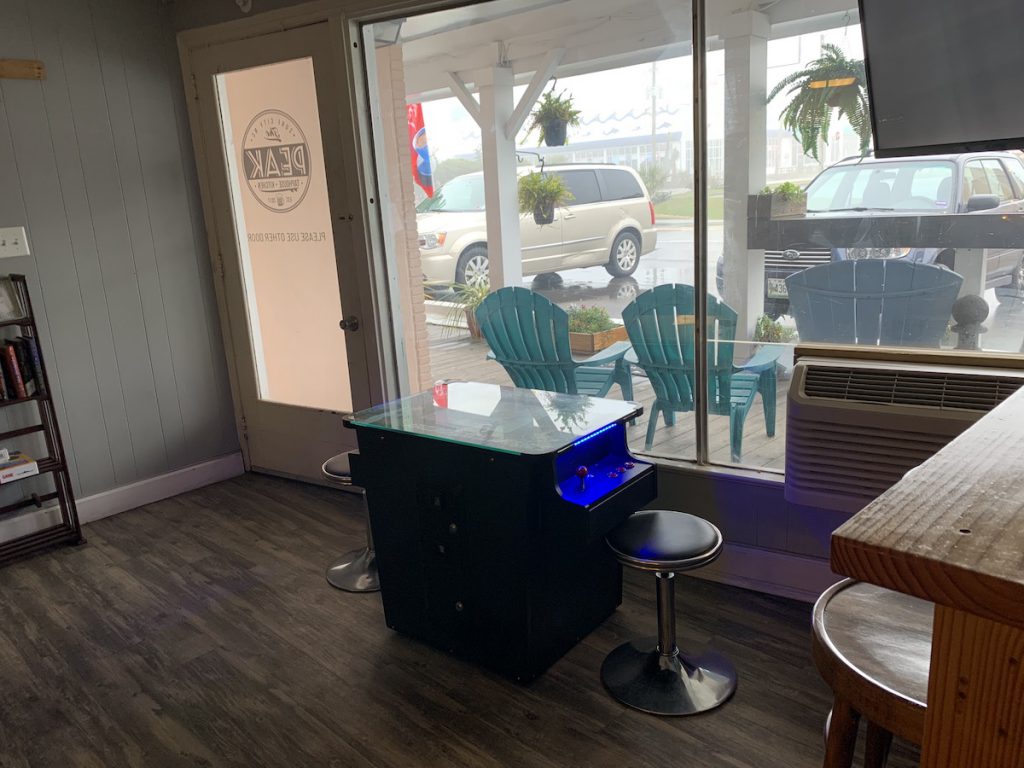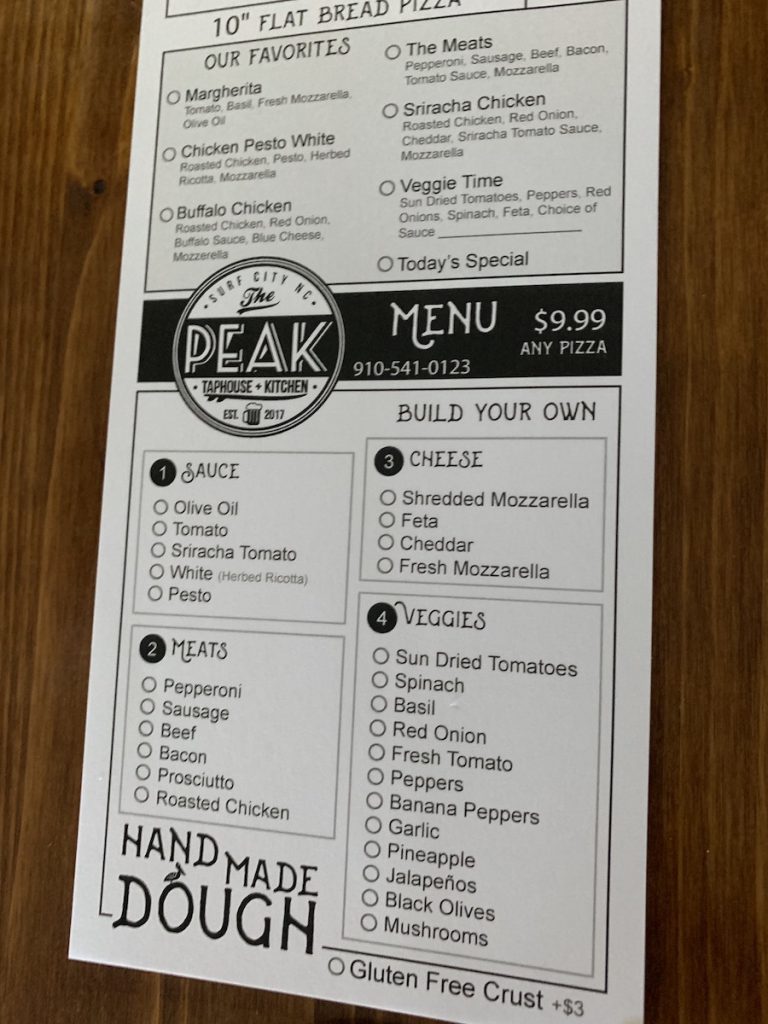 As far as personal pan pizzas go, we were utterly surprised at how good it all was. For beach lovers who still need a good pizza fix, we highly recommend Peak. For beer lovers looking to try a new flavor or sit down with an old favorite, we highly recommend Peak.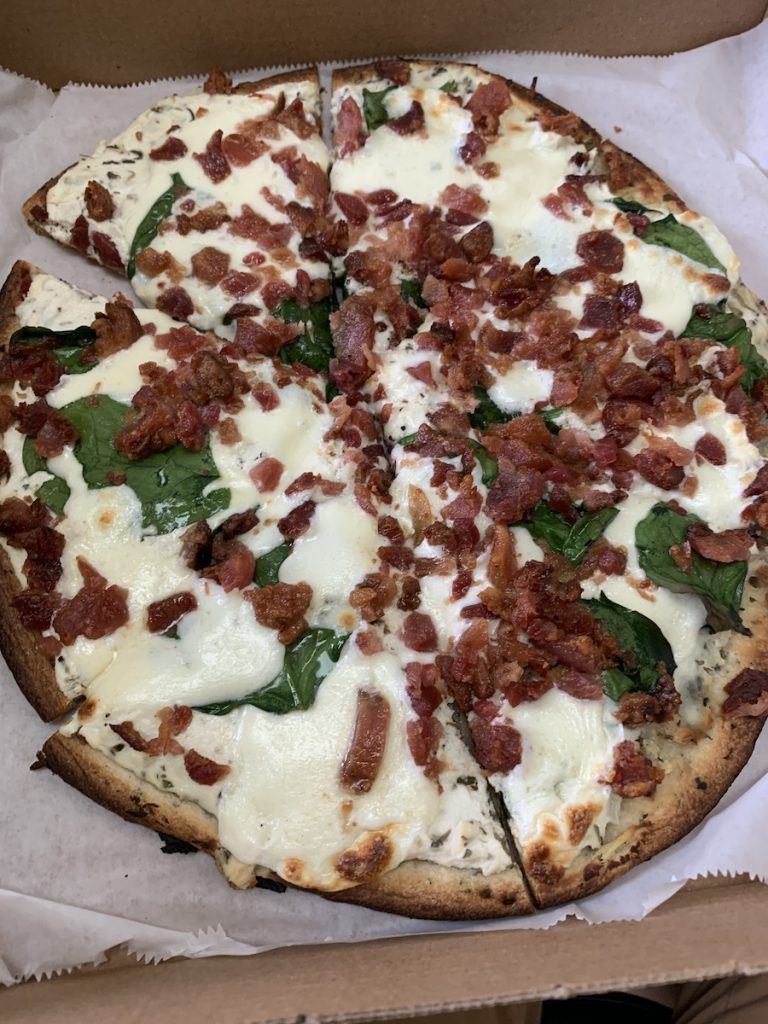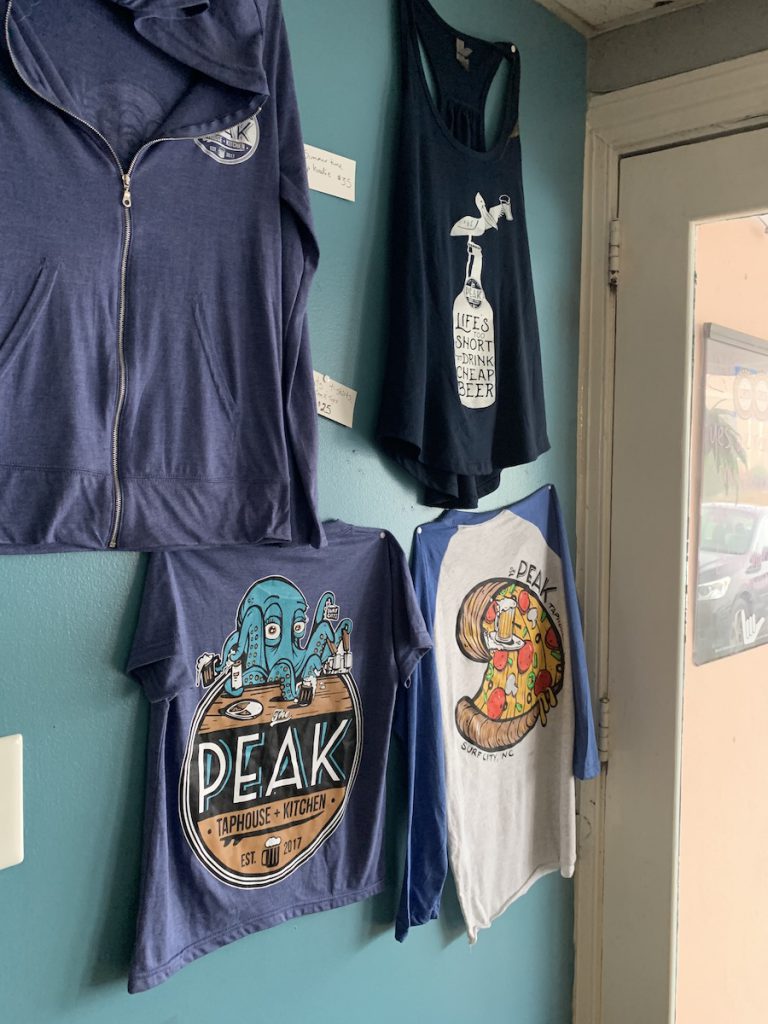 Don't forget a souvenir t-shirt! Resembling the colorful style of the beach life, Peak merchandise matches their aesthetic expertly. The next time you vacation on Topsail Island, we sure hope you try The Peak!