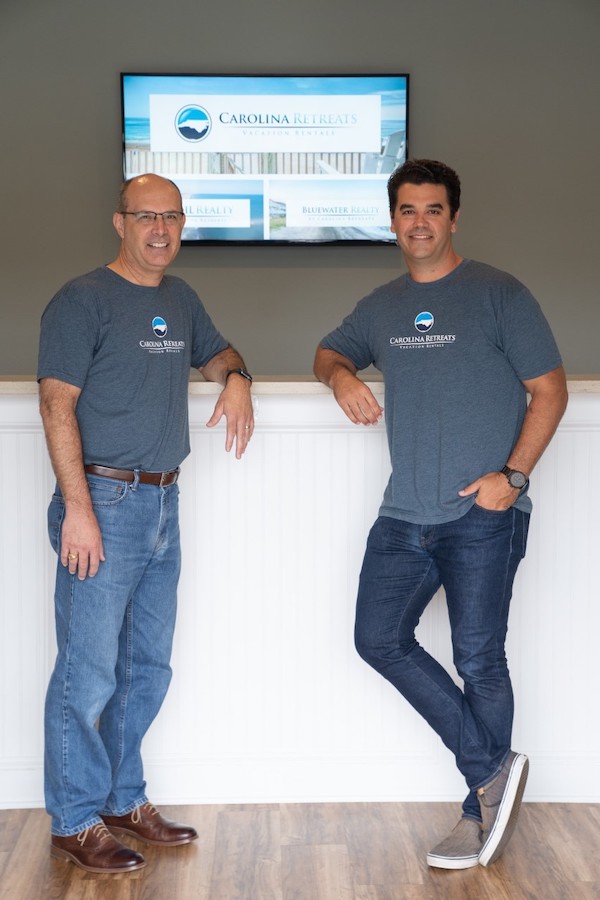 Surf City, NC – October 1, 2019 – Carolina Retreats, a leader in vacation rental management services throughout southeastern North Carolina, has recently announced the addition of Stuart Pack as the firm's new Vice President and Chief Operating Officer. In this new role, he will be tasked with improving and managing the company's day to day operations for homeowners and guests.
Mr. Pack previously served as the CEO of Resort Realty, a leading Vacation Rental Management and Real Estate Sales firm on North Carolina's Outer Banks. There he oversaw a portfolio of over 600 vacation rental homes, ranging from 16 bedroom oceanfront estates to cozy cottages and waterfront condos. As CEO, he was in charge of all daily operations, and oversight of the firm's 100 plus employees and agents.
"I am extremely excited to welcome Stuart to the Carolina Retreats team!" said Mike Harrington, CEO and Owner of Carolina Retreats. "His extensive management experience within the vacation rental industry, combined with his unmatched work ethic will be a game changer for all of our property owners and guests, as well as the markets we serve as a whole."
After beginning his real estate and vacation rental management career on Hatteras Island, Mr. Pack joined Resort Realty of the Outer Banks as General Manager and was promptly promoted to COO, then CEO in 2015. He has held various roles throughout this career as Director, Executive Vice President, General Manager, COO, and CEO, from Florida to North Carolina.
"I am very excited to be joining the Carolina Retreats team and working again alongside Mike," stated Mr. Pack. "We both have a service first mentality when it comes to our homeowners and partners, and I plan to instill my passion for turnkey owner and guest services, and promote timely communications and accountability throughout our organization."
In addition to over 17 years of executive management experience in the vacation rental and real estate industry, Mr. Pack has also served many volunteer and non-profit industry boards. Most recently he sat on the Outer Banks Association of Realtors Board of Directors as Treasurer, as well as the Outer Banks Tourism Board.
Mr. Pack holds a Bachelor's degree in Economics and Finance from Union University. He and his wife, Suzanne, who is a High School math teacher, have four children together, Benjamin, Tyler, Joshua, and Emily, along with one grandson, Baker.
About Carolina Retreats:
Carolina Retreats is a specialty lodging and vacation rental management company headquartered in Wilmington, NC. Through their local brands and affiliates of Topsail Realty, Blue Water Realty on Carolina and Kure Beach, and the Loggerhead Inn located in Surf City, they provide unrivaled property management and hospitality services by utilizing high-tech tools, modern online marketing, and an unparalleled team. To learn more about property management services or booking your next North Carolina beach vacation through Carolina Retreats, visit www.CarolinaRetreats.com, or call 844-567-9779.