Are you looking for a picturesque beach getaway where the sun always shines, and you can explore nature and history? Then Carolina Beach, North Carolina, is the perfect destination for your next vacation!
With its stunning beaches and laid-back atmosphere, travelers shouldn't miss Carolina Beach. From boating to fishing, shopping, and eating, this vibrant beach town has something to offer everyone.
Here's a traveler's guide on what you need to know to help make your trip memorable!
About Carolina Beach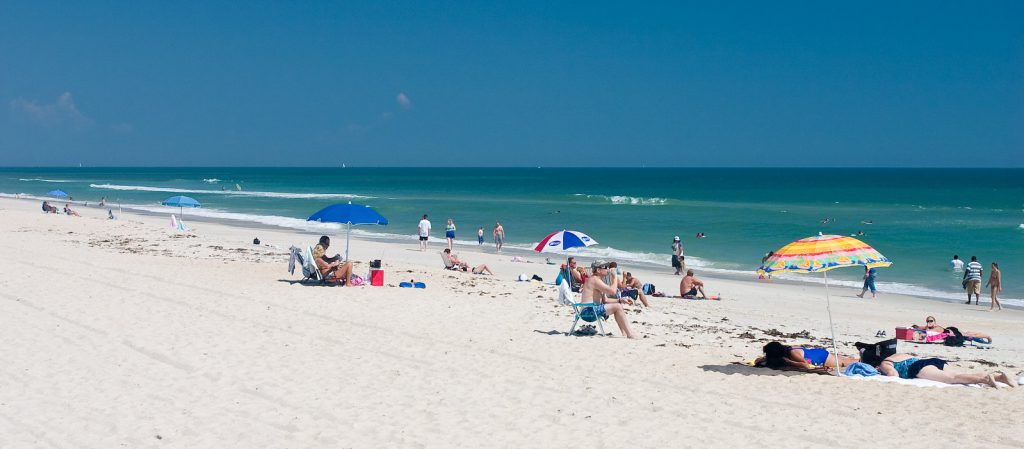 The last census put Carolina Beach's local population at just over 6,000 people, giving it an authentic small-town feel. Part of New Hanover County, this coastal town is located just 14 miles from the bustling town of Wilmington.
History
In the mid-1800s, a visionary entrepreneur named Joseph Winner used his ingenuity to plan an island paradise in what is now Carolina Beach. Uninhabited and only accessible by boat, it was christened "St. Joseph's" until 1925. Its name then changed to Carolina Beach after being officially incorporated as a town.
Today, a bridge over Snow's Cut connects the mainland to the island.
Location
Located on Pleasure Island in the southeastern part of North Carolina's coast, this small town has miles of golden sand beaches offering breathtaking views. This charming seaside town sits on a four-mile-long island, where nature meets relaxation. Carolina Beach lies just a short drive from nearby cities like Wilmington, Raleigh, and Fayetteville.
Who Visits
Carolina Beach is a great spot for families, couples, and groups looking to spend some quality time together during a beach vacation. The area is also popular with outdoor enthusiasts due to its abundance of trails and waterways, which make it a great spot for surfing and fishing.
What is Carolina Beach Known For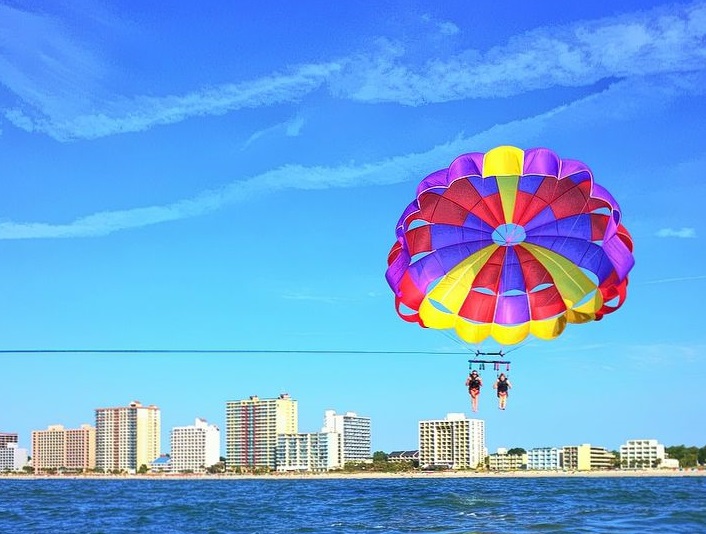 Carolina Beach is one of the best of North Carolina's numerous beach towns. While it is primarily known for its stunning Atlantic Ocean views, bustling nightlife, a variety of restaurants, and shopping, there are many activities for all types of travelers.
The beaches offer an ideal spot for sunbathing and swimming in warm waters, while the nearby fishing pier provides an excellent opportunity to catch various local species. Visitors can also enjoy kayaking, parasailing, and horseback riding along the pristine coastline.
If you're looking for even more adventure, visit nearby pleasure Island with its amusement park, ferry trips to historic Fort Fisher, and waterfront parks with trails and natural wildlife viewing spots.
The area also has a rich Civil War history. Nearby Fort Fisher State Historic Site offers a glimpse into the area's development from a Native American camp settlement to a colonial port to an exciting vacation destination.
What To Do in Carolina Beach
Carolina Beach is the perfect place to escape from it all with its unique blend of activities, stunning coastline, and laid-back atmosphere.
Carolina Beach Boardwalk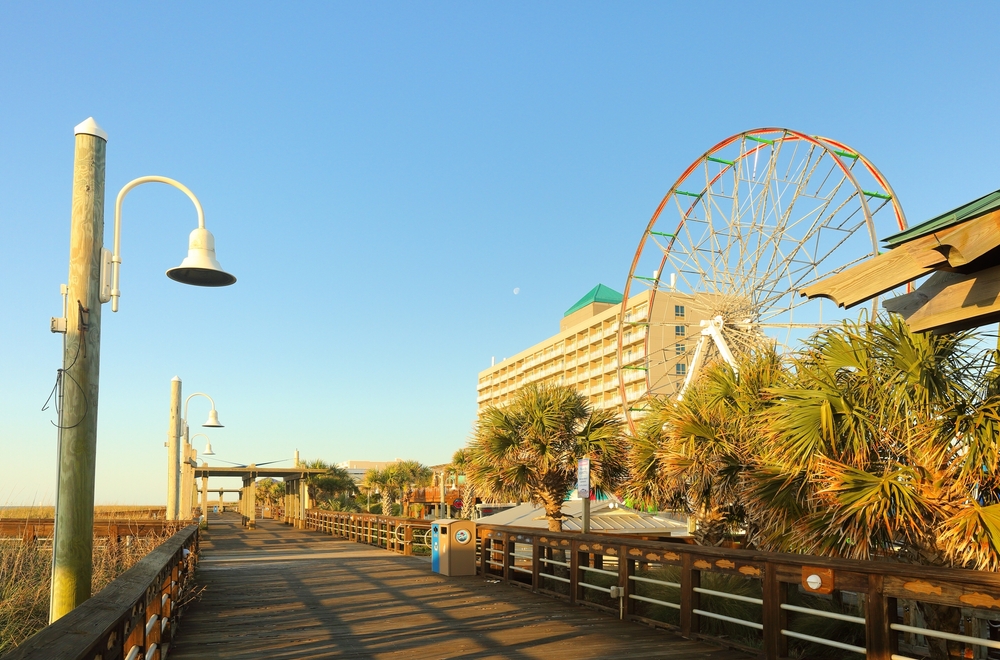 For those looking for a bit of culture and entertainment during your trip, the Carolina Beach Boardwalk is your best bet. This heart of the area has excellent restaurants, bars, amusement park rides, and shopping, and on Friday and Saturday evenings, you can even catch live music, comedy shows, and movies.
Explore the Shores
In addition, white sand trails will take you to the family-friendly shoreline ripe for sand castle building and sunbathing. Native coastal vegetation here includes Venus Flytraps! Fishing charters are a popular water excursion off this beach as well.
Shop in Downtown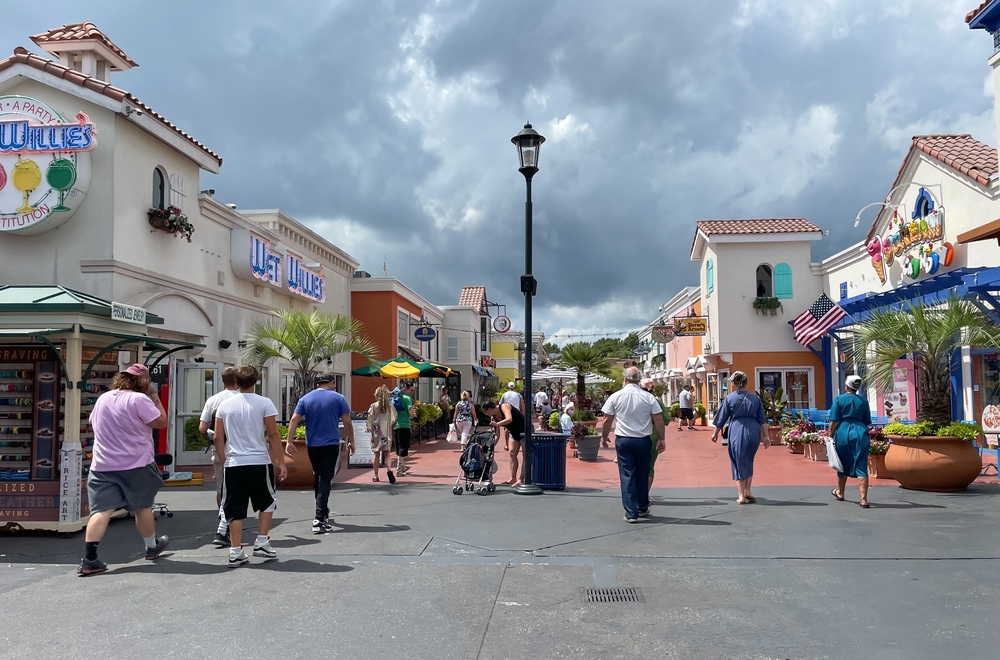 Those who enjoy shopping will be pleasantly surprised by the variety of shops. Carolina Beach is home to many boutiques, galleries, and souvenir shops where you can find anything from beachwear to handcrafted jewelry and local art.
Family Fun
Other popular family attractions include Kure Beach Fishing Pier, hiking trails at Carolina Beach State Park and Carolina Beach Lake, and the North Carolina Aquarium (in nearby Kure Beach).
Go Boating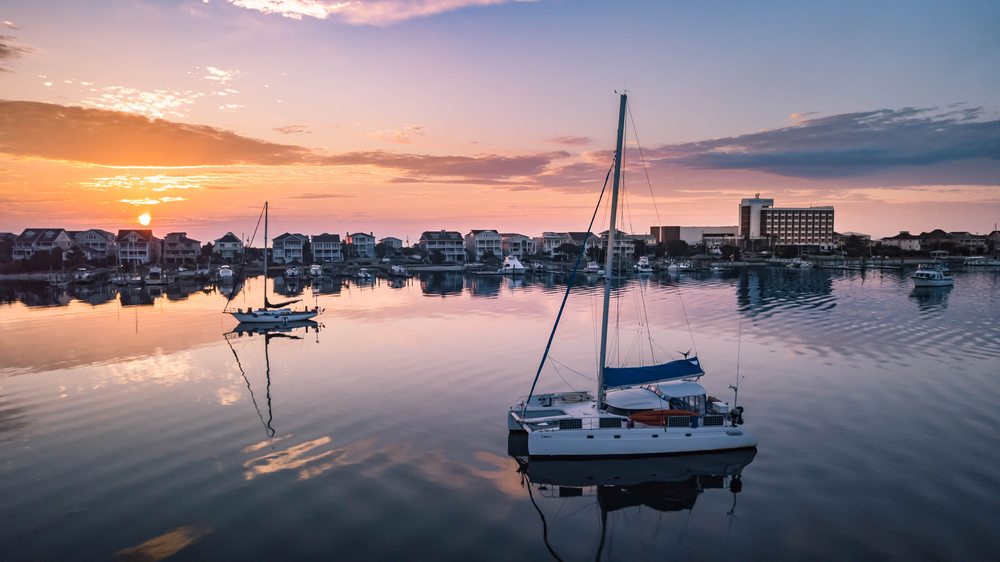 For those looking for something a little different, a great way to spend a day in Carolina Beach is to take a boat trip down the Intracoastal Waterway. You'll see a variety of birds and dolphins, as well as view the gorgeous scenery of coastal North Carolina.
Dine Around Downtown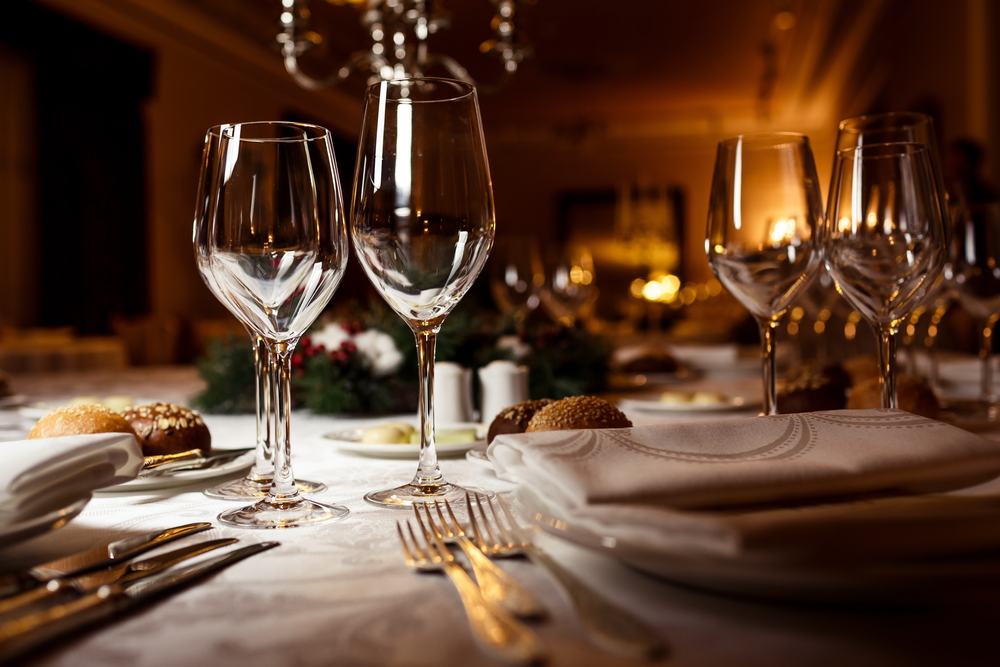 Carolina Beach is known for its delicious restaurants featuring comfort food and unique seafood delicacies. From seafood restaurants to traditional Italian cuisine, there's something for everyone!
Some of the best restaurants in the area include:
Soul Flavor Kitchen and Bar is the place to go for fresh catch specials, including paella.
Carolina Smokehouse serves fall-off-the-bone BBQ featuring ribs, brisket, and pork dishes.
SeaWitch Cafe and Tiki Bar has oceanviews, cold local beers on draft, and hosts regular live music.
Britt's Donuts is the spot for early-morning beach snacks or after-lunch desserts.
No matter what kind of meals you're looking for during your stay at Carolina Beach, plenty of delicious options are ready to be discovered!
The Best Time to Visit
Most people agree that the best time to visit Carolina Beach is from May to August. During this time, the weather is consistently warm and pleasant. Though this makes it an ideal time for swimming, sunbathing, and exploring the area, there is much on offer year-round.
Summer
If you're planning a summer vacation, you're set. First and foremost, Carolina Beach is a fantastic place to soak up the summer sun. Beachgoers can enjoy sailing, kayaking, fishing, and more. With its famous white sand beaches and clear blue waters, you won't need much else to enjoy an afternoon in the sun.
Summer Events
Summer in Kure Beach is full of exciting events and activities. One of the biggest draws is the East Coast "Got-Em-On" King Mackerel Classic, which attracts over 200 boats and hosts live entertainment.
Fall
Carolina Beach in the fall sees the crowds of summer dwindling, making it much easier to explore the local attractions and soak in the peace and quiet that comes with fewer visitors. The mild weather and the stunning colors of fall foliage make the atmosphere of Carolina Beach a perfect time to visit.
One of the most popular activities is to take a beautiful stroll along the boardwalk and Carolina Beach Pier. The sunsets on the beach during fall are absolutely gorgeous, and the air is much cooler, making it the perfect time of year to explore the area's picturesque scenery.
Fall Events
In September, the Carolina Beach Inshore Fishing Challenge is held. Then, going into November, the neighboring town of Carolina Beach hosts the annual Oktoberfest, which features a variety of German dishes, drinks, and entertainment for the whole family.
Spring
In spring, temperatures range from the mid-60s to the mid-70s, and the humidity is comfortable. This makes it the perfect time of year to go outside and explore the area.
This season is the perfect time to get active in temperate weather. Visitors who enjoy fishing can have their pick of freshwater and saltwater opportunities. You'll even find kayak and paddleboard rentals available, so you can take to the water and explore the area's hidden coves, marshes, and inlets.
Spring Events
In Spring, look out for the Carolina Beach Dragon Boat Festival, the Carolina Beach Kite Festival, and the Carolina Beach Fishing Pier Shootout Tournament.
Winter
Winter is a surprisingly good time to visit Carolina Beach. Because it is the slow season, you won't be stuck in the hustle and bustle of the summer tourist season. Plus, the laid-back atmosphere makes it the perfect backdrop for an intimate winter getaway.
What is there to do in Carolina Beach during winter? You'd be surprised. One of the most popular activities to do in winter is exploring the pier. The pier offers a variety of oceanfront activities like fishing, crabbing, bird-watching, and more! As a bonus, the pier is lit with strings of lights in the evening, making for a great evening stroll.
Winter Events
Carolina Beach has a robust winter event schedule! In January, the town hosts the East Coast Shag Classic, while February welcomes the Special Olympics Polar Plunge and the Anniversary of the Battle of the Moores Creek Bridge.
What To Pack
Whenever you visit Carolina beach, there are some essential items you should pack to ensure you are comfortable.
Sunscreen
Beach towels
A wide-brimmed hat
Beach chairs
Umbrellas
A cooler
If you plan to camp, don't forget to also bring your camping supplies.
Flashlight
Tent
Lightweight Jacket
Mosquito repellent
BBQ gear
Play and Stay in Carolina Beach
Whether you're looking for a romantic getaway or a family beach vacation on some of the most beautiful beaches and scenery on the East Coast, an oceanfront vacation rental in Carolina Beach is the perfect spot for you!
With its stunning beaches, outdoor activities, and quaint beach town feel, it's no wonder why so many people love Carolina Beach. This small charming beach town is ready to show you the vacation of a lifetime!