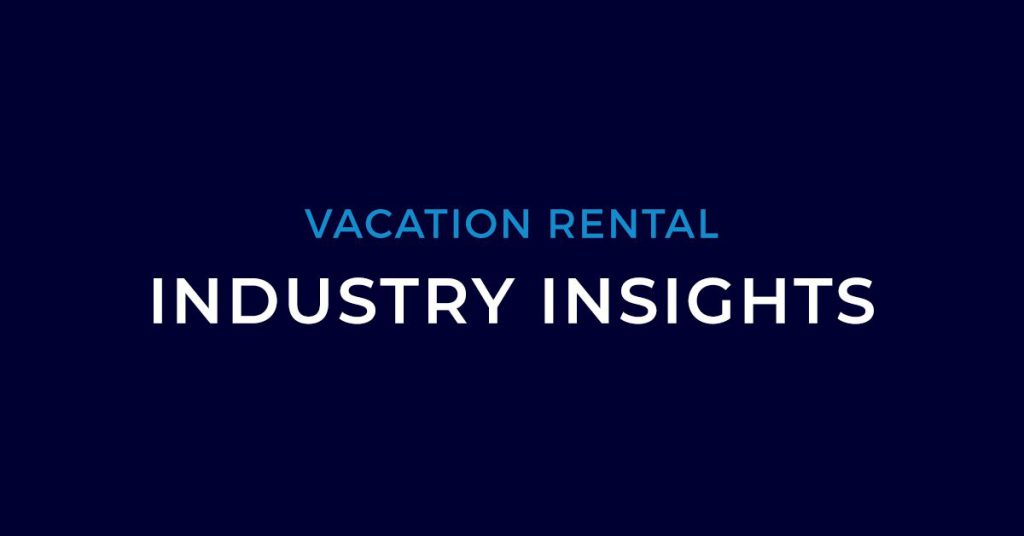 Fall is officially upon us, but for vacation rental owners, this doesn't mean that your investment income has to wane. A few refreshes, re-dos, and amenity additions could go a long way in boosting your shoulder and off-season rental income. Let's look at ways to make your vacation oasis more attractive to your guests and the property work harder for you year-round.
 
Small Improvements = Big Pay Off
It's amazing what a fresh coat of paint, lighting improvements, and updated furnishings, artwork, and accents can do to make a vacation rental property feel more like a comfy home retreat. Consider repainting your property inside every three-to-five years, or sooner in high-traffic areas like hallways, stairwells, doors, and hand railings. You should also consider improving your furnishings every two-to-three years. Modern doesn't have to mean futuristic. You can keep nostalgia with new, older, or repurposed furnishings. Always replace worn and outdated décor. Look for artwork, pottery, textiles, and other enhancements from local artists and artisans to customize your vacation home.
 
Renovate and Upgrade for Greater Appeal
When considering renovations and upgrades, think about the areas that we use the most – carpets, floors, kitchens, and bathrooms, and appliances. Improvements made for function, accessibility, comfort, and appeal for gatherings with friends and family of all abilities will result in more bookings and increased revenues. Make areas inviting and useful for young and old, couples, and families.
 
Flooring Enhancements Mean a Lot
Carpet colors and styles can date a home fairly quickly, so consider replacing carpets with hardwoods and engineered wood. If you use rugs, then be sure there is a good pad underneath for comfort on bare feet and non-slip backing to prevent slips, trips, and falls. If you do have carpet, replace it every five-to-ten years.
 
Kitchens Upgrades and Re-Dos Make Sense
A well-functioning and aesthetically pleasing kitchen will do wonders for a vacation home. Consider enhancing workspaces with counters and islands and be sure to add in a bar-top or raised area for gatherings as well as extra eating and drinking locations. Storage and great lighting are also must haves. If you don't want to gut the kitchen and start over, think about changing out cabinet fronts, doorknobs, and handles, adding a new backsplash, replacing a laminate countertop with granite or quartz – each of these add value to your kitchen improvement and give your guests something to enjoy. Consider adding a pantry for an additional out-of-sight storage area.
 
Bathroom Upgrades That Aim to Please
When it comes to bathrooms in a vacation rental you want to give your guests something they'll love.
If you're considering a bathroom makeover, think about removing the small jacuzzi tub/shower combo that used to be popular. Replace it with a luxurious walk-in shower for universal design and built-in handles, shelves, footrests, and seated areas with a vertical spa system complete with rain showerheads, multiple body jets, and hand showers. This design not only allows people of all ages and abilities easy access, it also pampers them at the same time.
If you have the space or you're creating a master en suite, other nice to haves are two sinks for multiple users and a separate commode room with a door.
 
Additionally, another luxury item could include a wet room design that incorporates the luxurious walk-in shower and an oversize stand-alone soaking tub all confined into one area.
 
Make sure you pay special attention to the storage areas in the bathroom for you and your guest to put your toiletries. Include plush towels and a hairdryer. Consider adding heated towel bars. To make your guests feel extra special add complimentary soaps, shampoos, and lotions and maybe spa-like robes and disposable slip-on scuffs or flip flops for after the shower. Consider signing up for Carolina Retreats luxury linen service, too.
 
Other Amenities That Add Value and Increase ROI
Travelers are always seeking added amenities in their vacation rental experiences. You'll see an increase in your bookings if you add curb appeal and create inviting outdoor living spaces on decks, covered porches, balconies, and pool areas. Guests will also pay more for the following:
A pool or enhanced outdoor living spaces around the pool to achieve a relaxing oasis.
A hot tub.
A gas-burning grill with multiple cooking zones.
Awnings, umbrellas, comfortable outdoor furniture with weather-resistant pillows, seat cushions, and hammocks.
An outdoor fire pit or indoor/outdoor fireplaces.
Outdoor showers, foot washing stations, and cabanas for changing areas.
Landscaping and drainage features for aesthetics, privacy, and water and erosion control.
Outdoor games like cornhole, bocce, large dice, basketball hoops, and telescopes and
Wheeled coolers, beach chairs, umbrellas, sand and shell buckets, fishing poles and gear, and beach carts for schlepping things back and forth the beach.
An elevator for universal accessibility.
Added or improved parking areas.
Pet-friendly homes (even with added fees).
Family-friendly activities, amenities, and resources at the home.
Consider improving something people don't see, but they will definitely appreciate like replacing older HVACs with a high efficiency, space-saving HVAC system that also has a wireless climate control panel/tablet. This behind-the-scenes feature will ensure you and your guests enjoy maximum comfort on the hottest summer days and the coldest off-season months.

Visual Storytelling & Social Proofing Your Home
Whatever you do to maximize your income from your vacation rental home, think about your guests and potential visitors. Consider having one of our experts from Carolina Retreats come to your home to gather great photos and videos and for visual storytelling and social engagement and interest. We can also help you understand where to increase your investment without changing any physical aspects of your vacation home.

Carolina Retreats offers a full-service property management solution that includes dynamic pricing, a dedicated staff and experts who have years of real estate management experience and expertise, and our marketing and promotions, property care, premium guest services, and our comprehensive reporting and communication will maximize your vacation rental property income and ensure that you receive the right reports to generate the tax benefits.