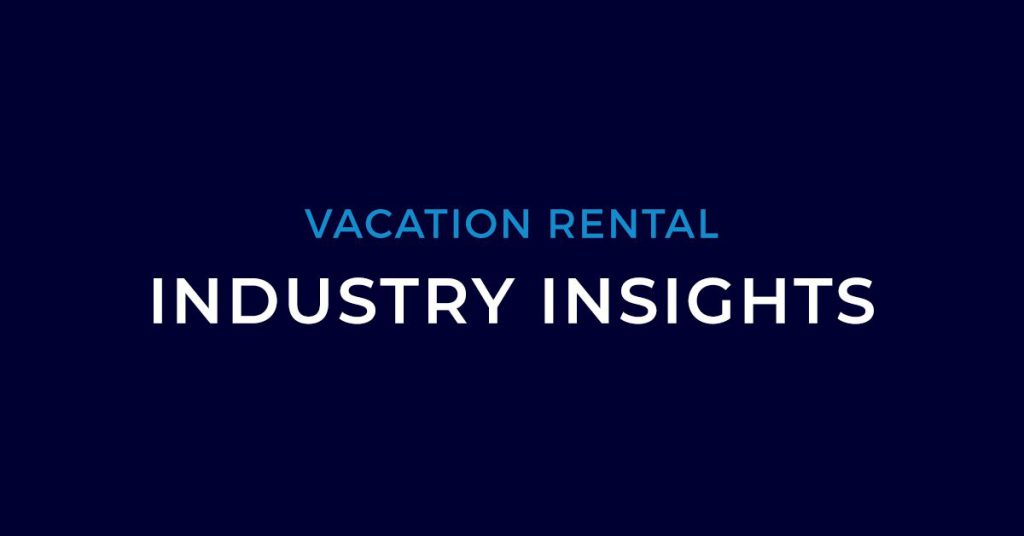 Owning investment real estate comes with its share of highs and lows. The joy of providing an exceptional hospitality experience and a knack for hosting can be very rewarding when you have guests that are able to enjoy your property as much as you do. However, with opening your door to so many, the inevitable accident is bound to happen, which can leave some questioning, "Why do we do this again!?"
Any seasoned vacation rental homeowner or manager will tell you that occasional guest accidental damage comes with the territory of a successful investment property. Mitigating that damage and having a formal policy of how these issues are handled can go a long way to help take the anxiety out of the process for the property owner and guest.

So, what do you do when there has been accidental damage reported at your property?
1. Stay calm. A guest that alerts you to this damage is probably more nervous to speak to you as the owner or manager than you realize. If they inform you via a phone call, ask your guest to please document what happened in an email with photos, just so you have it for your records and can make sure your maintenance vendors have a clear scope to work off of.
2. Refer back to your vacation rental lease agreement. All standard North Carolina vacation rental lease agreements have a section that references "security deposits" and obligations for tenant/guest damages. Don't have a lease agreement in place? Get one.
3. Did they pay a cash security deposit, or accidental damage insurance? These two items have been greatly debated over the years of what is best. Cash security deposits are refundable deposits taken at the time of booking, and generally held in Trust until 30 to 45 days after a guest departs in case of any unforeseen damage issues that can be linked back to the stay. Guest damage insurance is a non-refundable fee paid by the guest, that can cover anywhere from $1,000 to $3,000 of accidental damage per stay. Whichever one that is offered or in place, just make sure to follow the property rules for each on what is covered, and what is not.
4. Don't let repairs linger. If a guest paid a cash security deposit, that money will be tied up until you as the owner or manager can finalize repairs, and notify the guest of the total costs. Having this process drag out is not good for anyone and can lead to more emotions taking over.
5. Take stock of what happened and why. Did the guest knock over an antique vase that was in a hallway? Did they accidentally break the handle on the microwave? Did they spill wine on the sofa? Learn from the issues that happen, and look to take steps to try and prevent similar issues from happening in the future.
What can you do to prevent Guest Damages?
1. You can't!
Ultimately guest damage is going to occur, but it does not have to be a major issue in the overall operation of your vacation property. At Carolina Retreats we have seen our fair share of accidents, some serious, some amusing, but as a professional vacation rental manager our job is to take the anxiety out of the equation for our clients and guests. If you'd like to learn more about our thoughts on this issue, or how we handle guest damages with our current clients, feel free to contact us.
Mike Harrington is the CEO & Owner of Carolina Retreats, a specialty lodging and vacation rental management firm serving more than 300 vacation property owners throughout the Cape Fear region. Before founding Carolina Retreats in 2015, Mike spent 10 years on the Outer Banks as CEO and General Manager of Resort Realty, a high end real estate sales and vacation rental company with 600 properties under management, five offices, and more than 100 full-time employees and real estate agents. Mike is a Past-President and Board Member of the Vacation Rental Manager's Association (VRMA), the largest international trade association for the vacation rental industry, as well as Past-President for the North Carolina Vacation Rental Manager's Association (NCVRMA). He is frequently asked to speak at seminars and trade conferences on the latest vacation rental management trends in marketing, operations, and strategy. Mike holds a MBA from East Carolina University, as well as a Bachelor's Degree in Business Management and serves as an Advisory Board member for East Carolina's School of Hospitality Leadership.